If you are new to classical music, you likely recognize the names Mozart, Beethoven, and Bach. Each composer has a distinct style and role in classical music development. So, when it comes down to Mozart vs Beethoven vs Bach, how do they compare?
Mozart vs Beethoven vs Bach Comparison Table
Refer to this table to learn some fast facts about these composers. Keep the dates of their productive periods in mind to understand how each composer influenced the other. We'll discuss more in-depth details after the table.
| | Wolfgang Amadeus Mozart | Ludwig van Beethoven | Johann Sebastian Bach |
| --- | --- | --- | --- |
| Born-Died | January 27, 1756 – December 5, 1791 | December 17, 1770 – March 26, 1827 | March 31, 1685 – July 28, 1750 |
| Nationality | Austrian Composer | German Composer | German Composer |
| Time Period | Georgian Era, Romantic Era | Romantic Era | Classicism |
| Music Style | Opera, Chamber Music, Solo Concerto, Symphony, Piano Sonata | Sonatas, Symphonies, Concertos, Opera, String Quartets | Motets, Oratorios, Church Music |
| Early years | 1756 – 1773 | 1770 – 1802 | 1685 – 1703 |
| Genres | Classical | Classical, Romantic | Baroque |
| Trademark | Complex, Balance, Transparent | Versatile, Dramatic, Heroic | Intricate, Four-Part Harmony, Modulation |
| Famous for | Jupiter Symphony, Magic Flute, The Marriage of Figaro, 9th Symphony (Symphony No.9) | Battle Symphony, Moonlight Sonata, Great Fugue | Mass in B Minor, Brandenburg Concertos |
Johann Sebastian Bach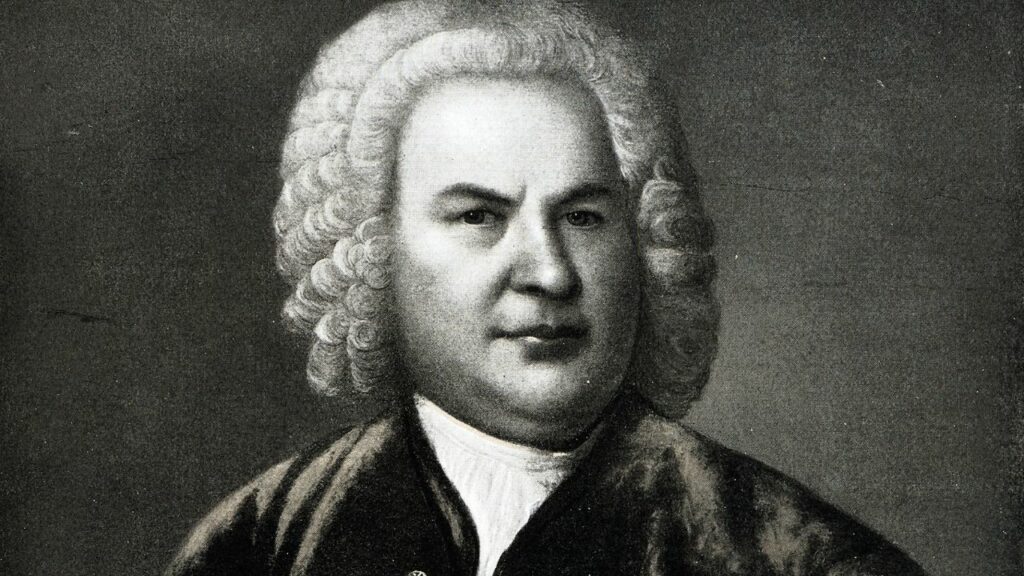 Early Years
Thanks to his family of origin, it would have been more surprising if Bach did not grow up working with music.
His father directed the town musicians, while all his uncles were chamber musicians, church organists, composers, or involved in music in other ways. Several cousins and siblings were also musicians.
Soon after he was born in Eisenach in what is now Germany on March 21, 1685, he started to learn from his father and other family members.
Unfortunately, both of his parents died when he was around ten years old. So, he lived with his older brother, a church organist. However, his brother's musical pursuits allowed Bach to continue his studies.
To follow his family's tradition, he tried to find jobs as a church organist when he was 18. When those efforts did not go well, he became a court musician.
Even though his position was somewhat lowly, knowledge of his musical skills spread. Eventually, he became a church organist.
Career
Bach made a few job changes as he moved to increasingly prestigious churches. In 1708 he was in Weimar as a music director. In Weimar, Bach was able to compose several works.
These compositions became more complex as he studied several different musical styles. During his time in Weimar, Bach also composed and performed some Cantatas.
After Weimar, Bach moved to Kothen, where he experimented with secular music. Next, he moved to Leipzig, where he took on the role of the most senior cantor in Germany. In Leipzig, he composed the majority of cantatas.
Bach continued to compose in his later years, though he started to integrate elements of more old-fashioned styles. Eventually, Bach started to go blind. Complications from a treatment to correct his eye-sight led to his death on July 28, 1750.
Style
Bach's style evolved over his lifetime. While his last years had influence from traditional music, that was not anything new.
His earlier compositions diverge from contemporaries in several ways, but he always was somewhat influenced by his knowledge of old-school composing. The Baroque style, in particular, is audible in Bach's work.
His style was more meticulous than his contemporaries, and the result was music that works on a broad and narrow level.
He also took some musical risks that other composers of the time did not. He played with structure, dissonance, counterpoints, modulation, and four-part harmonies. Bach also wrote down detailed ornamentation on his music which was rare for the time.
Modulation, in particular, was difficult to accomplish before Bach's time. This issue was due to the lack of instruments that allowed vital changes. However, Bach pushed those limits, and he could access a keyboard that did not require tuning for modulation.
Famous Works
Bach is known for his variety of compositions. By the time he died, he had created at least 1,000 pieces. These pieces include cantatas, chamber music, other vocal works, canons, motets, orchestral music, liturgical compositions, organ and keyboard music, and passions.
Bach composed several cantatas for church services and as secular pieces of music. Some church cantatas include Nach dir, Herr, verlanget mich, Ein feste Burg ist unser Gott, and Wachet auf, ruft uns die Stimme. Some secular cantatas are Peasant Cantata, Hunting Cantata, and Coffee Cantata.
Other choral pieces include Kyrie-Gloria Masses, Mass in B minor, and Lobet den Herrn, Alle Heiden. Much of this work was in German and Latin. Besides choral music, Bach also composed plenty of music for the organ and harpsichord.
These pieces include the Six Organ Sonatas, the German Eighteen Chorale Preludes. The Well-Tempered Clavier, The Goldberg Variations, and Overture in the French Style.
Wolfgang Amadeus Mozart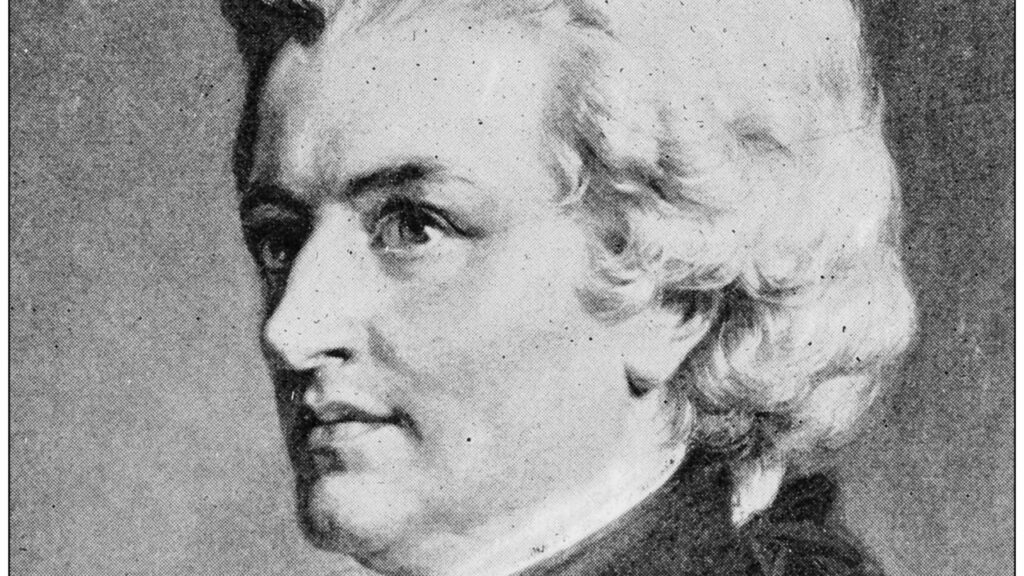 Early Years
Mozart was born in Salzburg in what is now known as Austria. At the time, the area was part of the Holy Roman Empire. Since his father was a composer and music teacher, little Wolfgang started his musical training early and was a child prodigy.
At three years of age, he watched his older sister's piano lessons, and by five, he was already composing.
Soon the boy was traveling on European tours with his sister and father. On these trips, the children played for nobles in courts and similar settings.
During this time, Mozart composed his first symphony. Then, when Mozart was about 13, he went on the first of three tours with his father.
In 1773 Mozart started work as a court musician in Salzburg. He explored violin concertos and piano concertos during his four years at court.
After he tired of Salsburg in 1777, Mozart explored other parts of Europe, searching for a job. However, he returned to Salzburg in 1779, where he would stay for two years as a court organist and concertmaster.
Career
In 1781 Mozart moved to Vienna to work as a freelance composer and performer. This move came after a disagreement with his boss at his last posting. Soon he performed in popular concerts.
In 1786 Mozart turned his attention to writing more operas. Part of this switch in focus was his new collaboration with Lorenzo Da Ponte. The partnership led to The Marriage of Figaro in 1786 and Don Giovanni in 1787.
In 1787, Mozart took on a part-time appointment from the Emporer as a chamber composer. In this role, he mainly composed music for balls.
Around this time, the Austro-Turkish war started, damaging Mozart's income. He appeared in fewer concerts, and the amount he made from his chamber composer job was not enough to make up for the loss.
He had a period that lacked productivity until 1791, the year of his death. But he premiered a few operas that year, including Te Magic Flute and La Clemenza do Tito.
Style
If you compare Bach vs Mozart, you can find some common threads and some notable exceptions. As a child, Mozart found Bach to be a considerable influence. These influences are notable in Symphony No. 41 and The Magic Flute.
Similar to today, musical preferences in those times were somewhat cyclical. When Mozart came on the scene, music was fairly dramatic as a reaction against the fussier Baroque style. Mozart brought back some baroque sensibilities, but he reworked them to fit modern society better.
Mozart's music and style are extremely diverse. Today, he is known as genre-defying. His compositions included chamber, concert, symphonic, operatic, and choral music. Even across all of these genres, a few key style elements are apparent.
He is considered to be one of the classical masters. This label makes sense, given that his music tended to be balanced and delicate, with a fair amount of power and depth. All of these features were common in the Classical period.
He also steadily integrated the musical features of other genres into his work. Mozart was influenced by Baroque music, the Italian style, and other music he encountered on his travels.
Famous Works
During Mozart's trips to Italy as a teenager, he wrote the opera, Mitridate, re di Ponto. This opera was the first of many for Mozart. He also wrote Ascanio in Alba and Lucio Silla.
Once he returned to Salzburg, the teenager wrote many different piece types. He also wrote K.216, K. 218, and K. 219, some of the few violin concertos he wrote.
After his 1981 move to Vienna, Mozart composed his opera, Die Entfuhrung aus dem Serail. The opera put him on the map and made him famous as a composer.
In partnership with Lorenzo Da Ponte, Mozart wrote more operas, including The Marriage of Figaro in 1786 and Don Giovanni in 1787.
In the last years of his life, Mozart was less productive than previously, though he had a spurt of creative output in 1791. He wrote Nos. 39, 40, and 41 in 1988. He also wrote The Magic Flute, K. 622, K.614, and Ave Verum Corpus.
Ludwig van Beethoven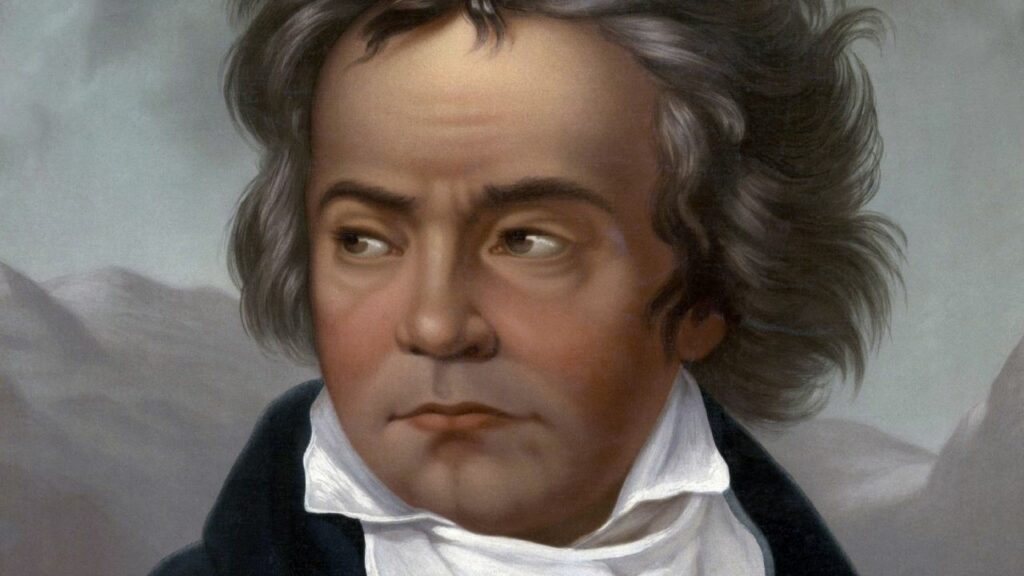 Early Life
Ludwig van Beethoven was born in Bonn, Germany, on December 16, 1770. Beethoven started his music education when he was five, with his musician father as his teacher.
He also had other local musicians in the area as his teachers. The training was very intense for the young boy. Beethoven made his first public appearance in 1778.
At ten years old, Beethoven started learning about composition, and at 13, he published his first keyboard variations. He also started working as an assistant organist to Christian Gottlob Neefe.
There was not much composition from Mozart until about 1790. As a teenager, he taught music, even though he did not care for the job.
In 1792 Beethoven moved to Vienna, where he initially focused on developing his style and performance. There he found patrons and other connections. He made his debut in 1795 with a series of concerts that included his compositions and some of Mozart's.
If you are paying attention to the dates, you likely want to know, "did Beethoven meet Mozart?" The answer is complicated. Many accounts say Mozart and Beethoven met in Vienna when Beethoven was about 16 and Mozart was 30.
Some people do not think they ever met. The exact nature of their meeting is unknown. Some accounts claim that Mozart even provided Beethoven with lessons.
Career
Beethoven won several piano duels in his late 20s. Around this time, he also published and sold Opus 1, which set him up financially. Following this triumph, Beethoven had a flurry of composition.
The time from 1802 to 1812 is often known as Beethoven's heroic period. This name comes from the style that Beethoven's music took on during this time.
His compositions became more dramatic and included pieces such as his Fifth Symphony and Appassionata. This grander style may relate to his increasing hearing loss.
In addition to composing, Beethoven continued to publish and perform both publicly and privately during this time.
Unfortunately, around 1809, Beethoven experienced an illness that damaged his productivity. However, he still managed to write several pieces, including a collaboration with Gothe for Egmont.
In 1813 Beethoven composed less due to family issues and his sickness. He resumed composition soon, and those compositions ended up being very profitable.
Beethoven played his last solo concert in 1814 due to his hearing loss. For the next five years, he had another lull in composition productivity.
In 1819 he started composing again with the Missa Solemnis and the Diabelli Variations. He also wrote a few piano sonatas for Moritz Schlesinger around this time. Beethoven completed his ninth symphony in 1823.
The musician's last public concert was in 1824. He continued to compose string quartets until shortly before his death in early 1827.
Style
Beethoven idolized Mozart, and the older composer's influence is visible in Beethoven's work. Specifically, Mozart's influence can be seen in works such as Beethoven's Fifth Symphony, Third Piano Concerto, and the Pathetique Sonata.
Beethoven also wrote specific compliments on some of Mozart's work. This inspiration can compare to modern-day musicians sampling each other's songs.
The composer had a few signature elements of style that he used consistently throughout his career. He also had a few distinct periods where his work had different characteristics.
Early on, he showed an appreciation for complex compositions and a bit of drama. His music got more grand in the middle of his life. Later in life, Beethoven's music was influenced by his studies of classical composers.
Famous Works
Soon after moving to Vienna, Beethoven enjoyed a run of productive composition. During this time, he wrote Opus 1, Pathetique, Opus 18, and Opus 20. In 1801 Beethoven published his first piano concerto, known as Opus 15. Some other early works include The Creatures of Prometheus.
During his heroic period of composition, the composer's pieces included Eroica, Wildenstein, Fidelio, and his Fifth Symphony. In 1813 he wrote Battle Symphony and his Seventh Symphony.
Other famous works include Fur Elise, Moonlight Sonata, Violin Concerto, and Eroica.
Mozart vs Beethoven vs Bach: Who Is Your Favorite?
It is doubtless that each of these composers shows great skill and artistry in their way. But, who is your personal favorite? Maybe you prefer Bach's intricate and powerful cantatas, Mozart's classical sensibilities, or Beethoven's dramatic flair.
When it comes to Mozart vs Beethoven vs Bach, maybe they all come out as the winner. Whatever your preference, take a listen to their music and see if you can catch the similarities and differences in their styles.