Ukuleles, in general, are musical instruments which are noted for their distinct tone and their ease of use characteristics. Beginners who are interested in playing such would find learning and playing ukuleles to be enjoyable. Electric ukuleles, in particular, are great especially if you are performing on stage. However, due to the variety of electric ukuleles in the market, choosing the most suitable instrument can be quite tricky. On this article, we are going to identify ten of the best electric ukuleles in the market. Best Electric Soprano Ukuleles Best Electric Soprano Ukuleles 1. Kala KA-SE Soprano Electric Ukulele 2. Luna Soprano Electric Ukulele 3. AKLOT Soprano Electric Ukulele Best Electric Concert Ukuleles Best Electric Concert Ukuleles 1. Ellen Electric Concert Ukulele 2. Lohanu Electric Concert Ukulele 3. AKLOT Concert Electric Ukulele 4. Lohanu Spalted Maple Concert Electric Ukulele Best Electric Tenor Ukuleles Best Electric Tenor Ukuleles 1. Donner Tenor Electric Ukulele 2. Kala KA-TE Tenor Electric Ukulele 3. UBETA UT-26 Electric Tenor Ukulele What to Look for in Electric Ukuleles Recognizing the salient characteristics that electric ukuleles have is the primary thing you have to do as a budding musician. This way, you will be ensured that you will be choosing the right electric ukulele that would suit your preference. Here are two of the features that you should look for when picking the best electric ukuleles. Type of Ukulele One of the first things that you have to consider when picking an electric ukulele is its type. An electric ukulele could be a soprano, concert, baritone, or tenor. These types have different tuning and length.The smallest in the family of ukuleles, a soprano ukulele is noted for its bright sound. It has a standard size with an overall length of 21 inches. The concert ukulele produces a deeper and louder sound than that of the soprano. It has an overall length of 23 inches. The tenor ukulele produces a more resonant sound as compared to the soprano and the concert. Its wide fingerboard is designed to accommodate players with large fingers. Finally, the baritone ukulele has the largest length of about 30 inches. It is able to produce a deeper bass sound as compared to the other types of ukuleles. The Material Used The material that is used is another defining factor that delineates an electric ukulele brand from another. Many electric ukuleles are typically made of Koa, a type of wood that is typically found in Hawaii. Ukuleles created using Koa usually create a warm and soothing tone.Mahogany, on the other hand, might sound a bit softer than the Koa, but it could still pull off an excellent sound.A Spruce is a less common material used in ukuleles that produces a bright and loud tone. Other materials that could be used in making ukuleles include Redwood, Cedar, Rosewood, and Maple. The features which were mentioned above are just some of the key features that you should take into consideration when picking the best electric ukuleles. It is worth noting that the end choice will still be dependent on your preference as the player.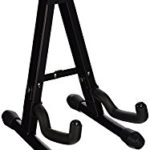 As it has always been known, a ukulele is an instrument with a sweet yet warm sound. It's a wonder how this four-stringed instrument...
JTNDJTIxLS0lMjBHb29nbGUlMjBDb2RlJTIwZm9yJTIwVWt1bGVsZSUyMEJyYW5kcyUyMENsaWNrJTIwb24lMjBMaW5rJTIwQ29udmVyc2lvbiUyMFBhZ2UlMEFJbiUyMHlvdXIlMjBodG1sJTIwcGFnZSUyQyUyMGFkZCUyMHRoZSUyMHNuaXBwZXQlMjBhbmQlMjBjYWxsJTBBZ29vZ19yZXBvcnRfY29udmVyc2lvbiUyMHdoZW4lMjBzb21lb25lJTIwY2xpY2tzJTIwb24lMjB0aGUlMEFjaG9zZW4lMjBsaW5rJTIwb3IlMjBidXR0b24uJTIwLS0lM0UlMEElM0NzY3JpcHQlMjB0eXBlJTNEJTIydGV4dCUyRmphdmFzY3JpcHQlMjIlM0UlMEElMjAlMjAlMkYlMkElMjAlM0MlMjElNUJDREFUQSU1QiUyMCUyQSUyRiUwQSUyMCUyMGdvb2dfc25pcHBldF92YXJzJTIwJTNEJTIwZnVuY3Rpb24lMjglMjklMjAlN0IlMEElMjAlMjAlMjAlMjB2YXIlMjB3JTIwJTNEJTIwd2luZG93JTNCJTBBJTIwJTIwJTIwJTIwdy5nb29nbGVfY29udmVyc2lvbl9pZCUyMCUzRCUyMDk5Njc0MDczNyUzQiUwQSUyMCUyMCUyMCUyMHcuZ29vZ2xlX2NvbnZlcnNpb25fbGFiZWwlMjAlM0QlMjAlMjJJYWRwQ05tb2tvRUJFSUdkcE5zRCUyMiUzQiUwQSUyMCUyMCUyMCUyMHcuZ29vZ2xlX3JlbWFya2V0aW5nX29ubHklMjAlM0QlMjBmYWxzZSUzQiUwQSUyMCUyMCU3RCUwQSUyMCUyMCUyRiUyRiUyMERPJTIwTk9UJTIwQ0hBTkdFJTIwVEhFJTIwQ09ERSUyMEJFTE9XLiUwQSUyMCUyMGdvb2dfcmVwb3J0X2NvbnZlcnNpb24lMjAlM0QlMjBmdW5jdGlvbiUyOHVybCUyOSUyMCU3QiUwQSUyMCUyMCUyMCUyMGdvb2dfc25pcHBldF92YXJzJTI4JTI5JTNCJTBBJTIwJTIwJTIwJTIwd2luZG93Lmdvb2dsZV9jb252ZXJzaW9uX2Zvcm1hdCUyMCUzRCUyMCUyMjMlMjIlM0IlMEElMjAlMjAlMjAlMjB2YXIlMjBvcHQlMjAlM0QlMjBuZXclMjBPYmplY3QlMjglMjklM0IlMEElMjAlMjAlMjAlMjBvcHQub25sb2FkX2NhbGxiYWNrJTIwJTNEJTIwZnVuY3Rpb24lMjglMjklMjAlN0IlMEElMjAlMjAlMjAlMjBpZiUyMCUyOHR5cGVvZiUyOHVybCUyOSUyMCUyMSUzRCUyMCUyN3VuZGVmaW5lZCUyNyUyOSUyMCU3QiUwQSUyMCUyMCUyMCUyMCUyMCUyMHdpbmRvdy5sb2NhdGlvbiUyMCUzRCUyMHVybCUzQiUwQSUyMCUyMCUyMCUyMCU3RCUwQSUyMCUyMCU3RCUwQSUyMCUyMHZhciUyMGNvbnZfaGFuZGxlciUyMCUzRCUyMHdpbmRvdyU1QiUyN2dvb2dsZV90cmFja0NvbnZlcnNpb24lMjclNUQlM0IlMEElMjAlMjBpZiUyMCUyOHR5cGVvZiUyOGNvbnZfaGFuZGxlciUyOSUyMCUzRCUzRCUyMCUyN2Z1bmN0aW9uJTI3JTI5JTIwJTdCJTBBJTIwJTIwJTIwJTIwY29udl9oYW5kbGVyJTI4b3B0JTI5JTNCJTBBJTIwJTIwJTdEJTBBJTdEJTBBJTJGJTJBJTIwJTVEJTVEJTNFJTIwJTJBJTJGJTBBJTNDJTJGc2NyaXB0JTNFJTBBJTNDc2NyaXB0JTIwdHlwZSUzRCUyMnRleHQlMkZqYXZhc2NyaXB0JTIyJTBBJTIwJTIwc3JjJTNEJTIyJTJGJTJGd3d3Lmdvb2dsZWFkc2VydmljZXMuY29tJTJGcGFnZWFkJTJGY29udmVyc2lvbl9hc3luYy5qcyUyMiUzRSUwQSUzQyUyRnNjcmlwdCUzRSUwQQ==The ukulele is an exciting instrument that is easy to learn and quite affordable. For anyone who wants to quickly learn a musical instrument...
Get updates and deals by signing up for our newsletter: