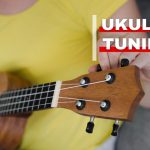 Are you looking for a new hobby? Have you always wanted to learn how to play the ukulele, but never had the...
Our free ukulele tuner is the easy way to tune your ukulele on the go. Simply click "Play" on the note that you're trying...
Dubbed as one of the most expressive instruments, the violin creates a lot of stories from its tone alone. But there are more stories...