Classical music is typically thought of as calming and romantic. You wouldn't expect to be headbanging at a symphony concert, but these pieces will...
American Grammy award winner violinist, Mr. Joshua David Bell once was quoted saying "When you play a violin piece, you are a storyteller, and...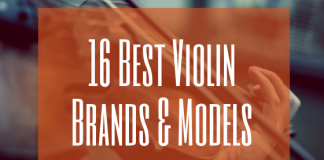 Buying a new violin is a huge investment and challenge if you don't know what to look for. You want to make sure that...
With a broader selection of acts than it's ABC rival, American Idol, America's Got Talent showcases a variety of acts with the goal that...
Dubbed as one of the most expressive instruments, the violin creates a lot of stories from its tone alone. But there are more stories...