As we all know, piano concertos are extremely popular all over the world. The beautiful melody of the piano accompanied by the orchestra can...
American Grammy award winner violinist, Mr. Joshua David Bell once was quoted saying "When you play a violin piece, you are a storyteller, and...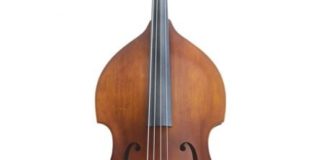 Are you looking for a double bass to start learning bass on? The Cecilio CDB-100 double bass is a perfect fit for those looking...
The short answer is yes, but there are certain airlines that treat basses better than others. Traveling with a bass is always a stressful situation....
Get updates and deals by signing up for our newsletter: