Robots have been able to accomplish a lot of things from assembling cars to dancing their way to a Guinness World Record. Every year...
Beethoven's 5th Symphony is one of the most well-known pieces of music ever composed. In fact, if you ask anyone to hum a melody...
If you've thought about learning the violin, then this guide will help you get started. We will cover the basics of buying a violin...
Learning a new instrument or a new musical piece can be quite challenging. Aside from ensuring that the notes that you are producing are...
The piano is an instrument almost unanimously considered to be beautiful. It takes great talent to use one, and it often requires tuning to ensure that the sound it makes stays perfect. What most casual piano listeners don't realize is that the capabilities and sound available to a piano depend in large part on its form factor. For example, what tends to separates a keyboard from a piano is the number of keys and a marked difference in sound quality. Even among pianos, however, manufacturers often build in subtle, but unique differences in the form of the piano, thereby...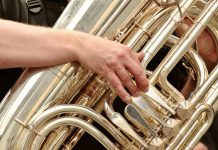 Many instruments are capable of producing tones over a wide range of pitches. However, there are a few instruments that produce tones that are deeper than others. Low pitched instruments tend to be larger than instruments that produce high tones, as a result of the structure required for low pitched instruments. How to Measure Pitches One way to measure pitch is in a unit called Hertz (Hz). Hertz measures the frequency of a wavelength of sound. A high-pitch sound will have a high number of hertz (e.g. 1200 Hz). A low-pitch sound will have a low number of hertz (e.g. 100...
The construction of an orchestra is a complex project, with several people taking leading roles. An orchestra is made up of several parts that are under the leadership of the conductor. The conductor may be leading the orchestra, but the orchestra leader is often the principal violinist who acts as the de facto leader of an orchestra. The conductor makes no sound, meaning the principal violinist leads the orchestra through his playing. In modern orchestra, the symphony leader is a sought-after position and includes several leaders of different sections. The Conductor There are several reasons why the conductor is and is...
A piano is a beautiful instrument that people have enjoyed for centuries. Throughout history, the standard number of keys has changed. Though many pianos vary in key quantity, most of them have a set number. You may have wondered, "How many octaves does a piano have?" This article will go through everything you need to know about piano keys. How Many Keys on a Piano? A full-sized piano has 88 keys. Out of them, 52 are white, and 36 are black. The white keys consist of the notes C, D, E, F, G, A, and B. The black notes make up...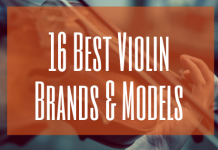 Buying a new violin is a huge investment and challenge if you don't know what to look for. You want to make sure that you get a great violin that fits in your budget from one of the best violin brands. That's why we're here! We want to make your buying decision much easier. We have reviewed and tested the violins below so that we can provide you the best violin brand recommendations. To help you find the best violin and violin brand, we have scoured the internet and asked violin professionals to answer the following questions: What Are the...
Have you ever wondered who the greatest cellists of all time are? You've come to the right place because we have compiled a list of the greatest and most famous cello players in history from all over the world. 1. Mstislav Rostropovich Mstislav Rostropovich, a great cellist of the 20th century was born in Baku Azerbaijan in 1927 to parents who themselves were talented musicians. Before entering Moscow Conservatory to study cello in the age of 16, Mstislav was trained by his parents. He graduated from the conservatory in 1948, later becoming a professor in the same school. He married to...
Throughout time, music has influenced many cultures and the world itself as a form of self-expression and storytelling. But even more impressive are the musicians responsible for the creation and evolution of such music. And one such instrument with a rich history of influencers and prodigies responsible for its dominance in the musical world today is the violin. So without further ado, here are the top 12 greatest violin players of all time. 1) Niccolo Paganini Born on October 27, 1782, in Genoa, Italy, Niccolo Paganini is widely accepted as one of the most influential and prodigious musicians to ever touch...
Whether you are looking for a new cello for yourself, your child, or your student, it can be quite a process to find a new cello. Buying a cello can be expensive so you want to make sure that you are buying the right cello, especially if you're looking to buy one online. That's where we come in! We want you to buy a quality cello from a reputable online company. We have carefully screened all of the best cello brands below so that you know if you buy a cello from these companies, you know that you are...
You've likely come here because you are looking for new cello strings. Whether you just want to try out new cello strings, are new to buying cello strings, or you just want to make sure that the cello strings you use are still the best cello strings you can get for your price, you've come to the right place. Cello strings are an expensive investment, but the right strings can make your cello sing. Below we've listed what we consider the best cello strings that you can find, but not every cello string will sound the same on your instrument...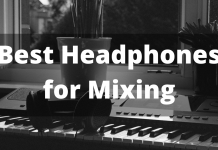 For aspiring music producers, one of the questions that they ask the most is about the best headphones for mixing. While it is not entirely ideal to use headphones only for mixing, using one while producing music is still necessary. Whether for portability, convenience, or just noise considerations, getting a pair of headphones would be of great help to you. This is exactly why you should look for the right product that would suit your preference. Since there are a lot of headphones on the market, choosing the right one might be quite difficult. One reason may be the similarities...
Dubbed as one of the most expressive instruments, the violin creates a lot of stories from its tone alone. But there are more stories...