Beethoven's 5th Symphony is one of the most well-known pieces of music ever composed. In fact, if you ask anyone to hum a melody...
American Grammy award winner violinist, Mr. Joshua David Bell once was quoted saying "When you play a violin piece, you are a storyteller, and...
Shoulder rests are an optional component of the violin, sitting between your shoulder the bottom of the violin. They provide support, helping to hold...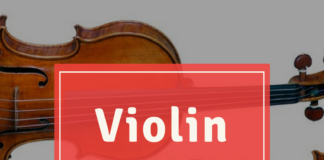 This centuries-old question about the difference between fiddle and violin is ever present, and it's safe to say that no one knows the answer...