Beethoven's 5th Symphony is one of the most well-known pieces of music ever composed. In fact, if you ask anyone to hum a melody...
Robots have been able to accomplish a lot of things from assembling cars to dancing their way to a Guinness World Record. Every year...
Cecilio has proven itself to be one of the most trusted brands when it comes to musical instruments, especially for beginner violins. Cecilio stringed...
Buying a double bass can be challenging. It is a high-priced item and there aren't many resources online to figure out what double bass...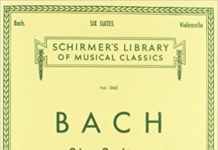 Being an intermediate student is quite an achievement. It means you successfully passed the hard first years where nothing really sounds quite right, and your family doesn't leave the house anymore every time you practice! So now that you are in that wonderful stage where you crave more knowledge, and you have a fair understanding of how the cello works, all you need is to practice hard to become an advanced cello player. It's important to know that there is a very big repertoire of fun, challenging, and beautiful pieces for the intermediate level. You can choose from sonatas, concertos, short...
Being a cellist is really fun and rewarding, and it also comes with great responsibility towards your instrument. Good cellos are not cheap and taking care of them so they stay many years with us is part of our tasks as musicians. So what can you do to make sure your cello is in perfect conditions always? Most of it is understanding what cello maintenance needs to be done on a regular basis. We'll cover the basic cello maintenance procedures below so you will know how to take care of your cello. Your Bow 1. Bows are really delicate and need to...
Any time you step out of your comfort zone you are forced to face your fears. Growth on a musical instrument is built on the notion of stretching beyond your current abilities and out into the unknown. Enter fear. Fear comes in all shapes and sizes and hits us for a variety of reasons. Three of the most common fears musicians face are fear of failure, fear of success and fear of the unknown (insert your own favorite spooky sound effect here). Just a quick side note, these concepts were originally developed in my book Music Practice Coach.   Fear of...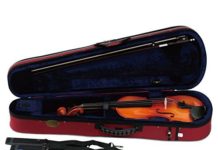 For kids who want start playing an instrument at an early age, you should find the appropriate violins that would suit your skill and your size. Kids violins are specifically designed to suit your needs and capabilities, hence you should buy the best kids violin that will fit your student. Before you are able to start playing, you should first find yourself a kids violin. This way, you can constantly practice the mechanism of playing such instrument. In this article, we have listed ten of the best kids violins which you could find on the market. Be able to review...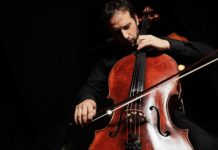 From Bach's Cello Suites to Dvorak's Cello Concerto, the cello has without a doubt some of the most beautiful music ever written. Here is our top 10. Six Cello Suites - J.S. Bach Bach composed these suites between 1717 and 1723 when we worked as a Kapellmeister in Köthen. The only manuscript found was by the hand of Anna Magdalena. The music was brought back to light by Pablo Casals and it's now considered a must-have in any cellist's repertoire. Because of the little notation left on the music, you can listen to different versions of the cello suite and be impressed by...
Before even attempting to stand in front of an orchestra, a conductor needs to have with him/her a conductor stand. The reason is simple: this is where the conductor will place the sheet music or scores to be used in the performance. So whether you are leading a full-scale orchestra or you are just conducting a group of musicians for a music class, you should have the best conductor stand available. It is worth noting, however, that there are a lot of conductor stands on the market and choosing for the best one could be a dilemma. In this...
Mozart was an absolute prodigy and an influential factor in classical music. He created music for every one like symphonies, opera, concertos or piano music. He first composed his song at the age of five. His performance before the Royal members was flawless and enchanting. His works deeply influenced the next generation of European art music. Even Ludwig Beethoven created his first few pieces of music in the shadow of Mozart. Mozart created more than 600 compositions and many of them are highly acknowledged. Here we'll see some of his best creations which made him one of the best composers...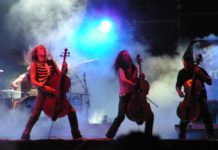 Have you ever considered that classical music and heavy metal could be combined? This is exactly what Apocalyptica does - A Finnish band that has defied all standards of classical cello and its technique. A little history... Apocalyptica was born in 1993 as a tribute to Metallica. The founding members, Eicca Toppinen, Paavo Lötjönen, Max Lilja, and Antero Manninen are all classically trained musicians. They were studying in the prestigious Sibelius Conservatory in Helsinki when they created a project about playing Metallica with four cellos. In 1999, Antero Manninen was replaced by cellist Perttu Kivilaakso, a renowned and talented cellist who, like them, had studied in the...
As a violinist, you should be observant of the brand of the violin that you are going to pick. Since the quality of your instrument could highly affect the quality of your performance, you may want to ensure that you purchase the right violin from a respected brand. One of the most trusted violin brands is D Z Strad. materiD Z Strad is one of the leading companies that sell stringed instruments. They offer an array of instruments - whether classical or modern - which produce great sound and tone. Since there are many violin models of the said brand,...
Have you ever wondered what the best symphonies of all time are? We have, so we spent tens of hours listening various recordings of the best symphonies and have compiled a list of our top 10 best symphonies of all time below.   1. Brahms Symphony No. 4 Symphony No. 4 was Brahms's last written symphony. It was premiered on October 25, 1885. Brahms himself played this beautiful symphony. This music is so powerful that it will continuously unfold you to different states of your mind. It'll create conflict in your mind and soothe you at the next moment. A typical performance lasts...
Get updates and deals by signing up for our newsletter:

Cellos are very delicate instruments that can get scratched or broken very easily due to their size and weight. Even if you are extremely careful...