Talking to whales may conjure up images of Dory in Finding Nemo trying to speak whale, but what if it were really possible? That's what...
Record players with built-in speakers are a compact, convenient way to enjoy your record collection. Whether you have been a fan of vinyl for...
To you, playing violin is everything. The ability to perfect the concertos of the great composers or even craft your own music is priceless....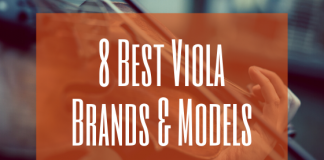 Buying a viola is an expensive endeavor so you want to make sure that you buy the right viola. You will want a viola...