Have you ever wished that you could build musical instruments from LEGOs? Youtuber WowBrickArt has now made it possible. With his homemade videos showing you...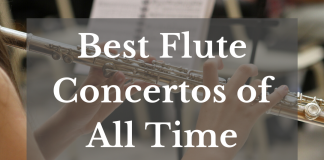 The flute is one of the oldest and most popular instruments that has been a part of orchestras for centuries. They are beautiful instruments...
Learning the violin is an exciting yet very daunting task. It requires commitment and constant practice in order for you to become a skilled...
Being an intermediate student is quite an achievement. It means you successfully passed the hard first years where nothing really sounds quite right, and...