Johan Sebastian Bach is one of the best composers we have seen in the history of humankind. His music was precise, soulful, innovative, spiritual...
Ludwig Van Beethoven was a pianist and composer, and to date, stays the most admired composer in Western music's history. Every couple...
Music fills our lives with great energy, it uplifts people and creates an ambiance of fun and relaxation. When on the go, it is...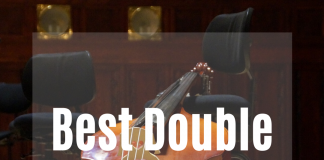 Double bass players always need a rest from holding up their instruments, but finding a great bass stool can be challenging. You never know what...