Have you ever considered that classical music and heavy metal could be combined? This is exactly what Apocalyptica does - A Finnish band that...
The violin has long been one of the most prominent musical instruments in use, and some would argue that this instrument is the third...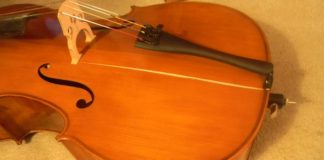 The cello is a big and bulky instrument, but it is just as delicate as a small violin, and so, it requires just as...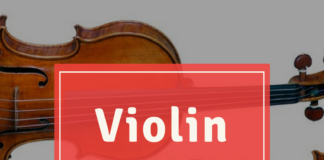 This centuries-old question about the difference between fiddle and violin is ever present, and it's safe to say that no one knows the answer...
Ukuleles are excellent instruments to play, especially for beginners, because of their unique sound and playability. Whether you are a beginner or a professional ukulele player, you should be mindful of the safety and security of your instrument especially when it is not being used. Because of this, you should consider buying yourself a ukulele case or ukulele stand. In this article, we are going to identify the ten best ukulele cases in the market. Moreover, we will list down the characteristics which each of the products possesses. Overall Best Soprano Ukulele Case Hola! Music Ukulele Gig BagHola! ukulele bags are extremely...
The soprano ukulele is the smallest among the four main size categories of ukuleles. It is highly noted for its rich and vibrant sound, which some consider as distinct. Since they are relatively easy to learn, soprano ukuleles have been gaining popularity over the last decade and have even been introduced into school music classes. There is an increasing number of soprano ukulele models and brands due to this popularity. This makes it tricky for beginners to find the best soprano ukulele for them. We hope to make your decision easier by reviewing the ten best soprano ukuleles available.Overall Best...
As we all know, piano concertos are extremely popular all over the world. The beautiful melody of the piano accompanied by the orchestra can elicit grand emotions from audiences. While many piano concertos have been composed, we decided to compile a list of what we consider to be the best piano concertos. 1.  Tchaikovsky Piano Concerto No 1 This beautiful piano concerto was created in between November 1874 and February 1875 by the Russian Master composer Tchaikovsky. Tchaikovsky is one of the most famous composers in the western world of the classical romantic era. He received an honorary degree from The...
American Grammy award winner violinist, Mr. Joshua David Bell once was quoted saying "When you play a violin piece, you are a storyteller, and you are telling a story." In the Baroque period, the solo violin concerto was formed and highly praised by the leading composers. As the time passed by, it became more soothing, more powerful with synchronizing orchestra and several violins. Let's get familiar with some of the best violin concertos of all the time.   1. Mozart: Violin Concerto No 3 Composer: Wolfgang Amadeus Mozart Yes, we are talking about the magician Mozart and his famous violin concerto no 3. Among...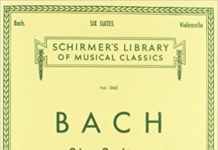 Being an intermediate student is quite an achievement. It means you successfully passed the hard first years where nothing really sounds quite right, and your family doesn't leave the house anymore every time you practice! So now that you are in that wonderful stage where you crave more knowledge, and you have a fair understanding of how the cello works, all you need is to practice hard to become an advanced cello player. It's important to know that there is a very big repertoire of fun, challenging, and beautiful pieces for the intermediate level. You can choose from sonatas, concertos, short...
Being a cellist is really fun and rewarding, and it also comes with great responsibility towards your instrument. Good cellos are not cheap and taking care of them so they stay many years with us is part of our tasks as musicians. So what can you do to make sure your cello is in perfect conditions always? Most of it is understanding what cello maintenance needs to be done on a regular basis. We'll cover the basic cello maintenance procedures below so you will know how to take care of your cello. Your Bow 1. Bows are really delicate and need to...
Any time you step out of your comfort zone you are forced to face your fears. Growth on a musical instrument is built on the notion of stretching beyond your current abilities and out into the unknown. Enter fear. Fear comes in all shapes and sizes and hits us for a variety of reasons. Three of the most common fears musicians face are fear of failure, fear of success and fear of the unknown (insert your own favorite spooky sound effect here). Just a quick side note, these concepts were originally developed in my book Music Practice Coach.   Fear of...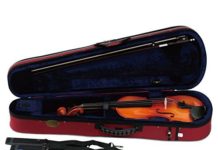 For kids who want start playing an instrument at an early age, you should find the appropriate violins that would suit your skill and your size. Kids violins are specifically designed to suit your needs and capabilities, hence you should buy the best kids violin that will fit your student. Before you are able to start playing, you should first find yourself a kids violin. This way, you can constantly practice the mechanism of playing such instrument. In this article, we have listed ten of the best kids violins which you could find on the market. Be able to review...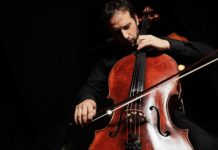 From Bach's Cello Suites to Dvorak's Cello Concerto, the cello has without a doubt some of the most beautiful music ever written. Here is our top 10. Six Cello Suites - J.S. Bach Bach composed these suites between 1717 and 1723 when we worked as a Kapellmeister in Köthen. The only manuscript found was by the hand of Anna Magdalena. The music was brought back to light by Pablo Casals and it's now considered a must-have in any cellist's repertoire. Because of the little notation left on the music, you can listen to different versions of the cello suite and be impressed by...
Before even attempting to stand in front of an orchestra, a conductor needs to have with him/her a conductor stand. The reason is simple: this is where the conductor will place the sheet music or scores to be used in the performance. So whether you are leading a full-scale orchestra or you are just conducting a group of musicians for a music class, you should have the best conductor stand available. It is worth noting, however, that there are a lot of conductor stands on the market and choosing for the best one could be a dilemma. In this...
Get updates and deals by signing up for our newsletter:

Shoulder rests are an optional component of the violin, sitting between your shoulder the bottom of the violin. They provide support, helping to hold...