Soundtracks are one of the most important components of a film. The best films have amazing direction with equally magnificent music. However, it is possible to dislike a movie but still love the soundtrack and vice versa. In this article, we shed light on 12 film scores that outshone their movies. 
1. You Were Never Really Here (2017) — Johnny Greenwood
I honestly can't remember the Lynne Ramsay movie very well; I know it is about a haunted ex-serviceman who doubles as an abducted child rescue expert coming to terms with his own childhood trauma. Radiohead guitarist and side-hustle classical composer Johnny Greenwood's sleazy synth-driven score is what I remember most; I still listen to it often. Greenwood's score is a mass of deliriously snaking synths and deep ambient strings that somehow capture the brooding dark masculinity of the film.
2. Drive (2011) — Various Artists
"Such a good soundtrack," a fan of the Drive music choices begins. "I was tempted to pick it up on vinyl a while ago and didn't pull the trigger, and I regret it. Loved it so much." Hearing a youngster wanting a film score on vinyl brings me no end of hope for this upcoming generation. The soundtrack features some awesome offerings from Bastille, The 1975, and Chvrches and spruces up a film that relies more on style than substance.
3. Garden State (2004) — Various Artists
Zach Braff's foray into directing resulted in the feel-good nerdy comedy Garden State, which brought him much admiration. However, the film's soundtrack won a Grammy for its music selections. One fan says, "Still not sure I'd consider what occurred in that movie a plot, but I'll listen to that soundtrack all day." It's hard to disagree; this movie introduced me to The Shins, and I will forever be thankful.
4. Interstellar (2014) — Hans Zimmer
"I think it's the all-time best movie score," declares the next thread poster about Hans Zimmer's 2014 collaboration with Christopher Nolan. In my humble opinion, Herr Zimmer has taken over John Williams' mantle as the world's premier movie score composer. While I am a huge Interstellar fan, the film divides Nolan fans. However, Zimmer's soundtrack makes you feel like you are drifting through deep space in search of a new world. The standout track for me is "Stay," which somehow mimics the lift-off experience to a faraway place with the world's hopes resting on your shoulders.
5. Top Gun (1986) — Various Artists
"Top Gun had no plot," argues the next thread observer. "It was a bunch of scenes with great music." I disagree that Top Gun has no plot, though there is a litany of semi-pointless scenes — beach volleyball scene, I'm looking at you. The best piece of Top Gun music trivia for me is how much the Godfather of dance music, Giorgio Moroder, features in the writing credits — he and Tom Whitlock (responsible for Berlin's smash hit "Take My Breath Away") are behind many of the songs, including the excellent Kenny Loggins' "Danger Zone."
6. Judgment Night (1993) — Various Artists
"I have absolutely no idea what the plot is," recalls a Gen-Xer. "But did I listen to the soundtrack a hundred times in the mid-nineties? Of course." Anyone into hip-hop or metal (like me) born before 1980 will remember this treasured '90s movie soundtrack featuring crossovers between prominent hip-hop and rock artists. I remember the plot: a group of young friends in an R.V. get lost in South Chicago after a basketball match; they face off against marauding street gangs. However, like the commenter, I better remember the Onyx and Biohazard title track — an absolute '90s rock club dancefloor banger.
7. Tron: Legacy (2010) — Daft Punk
It was a sad day when Daft Punk hung up their cyborg helmets, announcing their final disbanding after almost thirty years together. Thankfully, they left behind their magnum opus, the TRON: Legacy soundtrack, which oozes pure class from every pore. "How has nobody said TRON: Legacy yet?" asks a bewildered Daft Punk fan. Just imagine Daft Punk scoring the legendary Tron franchise, then adding a full symphonic orchestra as their backup — have your goosebumps at the ready for this score.
8. Into the Wild (2007) — Eddie Vedder
This movie's star, Emile Hirsch, became blacklisted following his violent, drunken altercation with a Hollywood studio executive. While the film Into The Wild is enjoyable, especially for those who love the outdoors, its soundtrack delivers the biggest knock-out blow. To his admission, Eddie Vedder was channeling the movie's real-life subject, Chris McCandless, and here, he is in his soulful element. Tracks such as "No Ceiling" and "Rise" are as intoxicating as the natural surroundings that ultimately took McCandless' life.
9. Chariots of Fire (1981) — Vangelis
An amusing contributor says he has no idea "about why those chariots were on fire, but whenever I see someone running in slow motion, you know I've got this track playing in my mind." As much as I agree here, we must be fair to Vangelis. The title track will always steal the show for its perfect synergy with that beach-running scene. However, the Frenchman's gift for matching narrative with a rich, electronic musical landscape is unsurpassed.
10. Batman Forever (1995) — Various Artists
The '90s was a fun decade, and the emergence of strengthening (and commercial) bonds between movie franchises and soundtracks made for some great combinations. However, after Tim Burton's success with the Batman reigns, the third installment was a turkey. Joel Schumacher and Val Kilmer's chemistry was just not the same. However, the soundtrack featured MTV stalwarts such as Seal's brilliant "Kiss from a Rose" and U2's "Hold Me, Thrill Me, Kiss Me, Kill Me," among other contemporary giants like Michael Hutchence and Massive Attack.
11. Superfly (1972) — Curtis Mayfield
The Blaxploitation cinema cult classic film is a favorite among older Gen-Xers and young boomers for depicting early-seventies street crime in Harlem. However, Curtis Mayfield stole the show entirely with his soundtrack. The soul and funk artist somehow saved his greatest work for this soundtrack, with joys such as "Little Child Runnin' Wild," "Freddie's Dead," and "Pusherman," Mayfield annexed a sizeable chunk of the decade's zeitgeist with this epic soul concept album.
12. Romeo and Juliet (1996) — Various Artists
"But have you heard the soundtrack?" was part of most conversations about Baz Luhrman's epic reboot of the Shakespeare classic in the mid-nineties. His rendition of the Bard's most famous play sees a bright-eyed, youthful Claire Danes alongside an even brighter-eyed Leonardo Di Caprio caught between two warring crime families. However, forget that: Radiohead, Garbage, Des'ree, and the Cardigans bring the movie its appeal — the soundtrack is peak '90s cool.
Source: Reddit
10 Worst Band Names in the History of Rock and Roll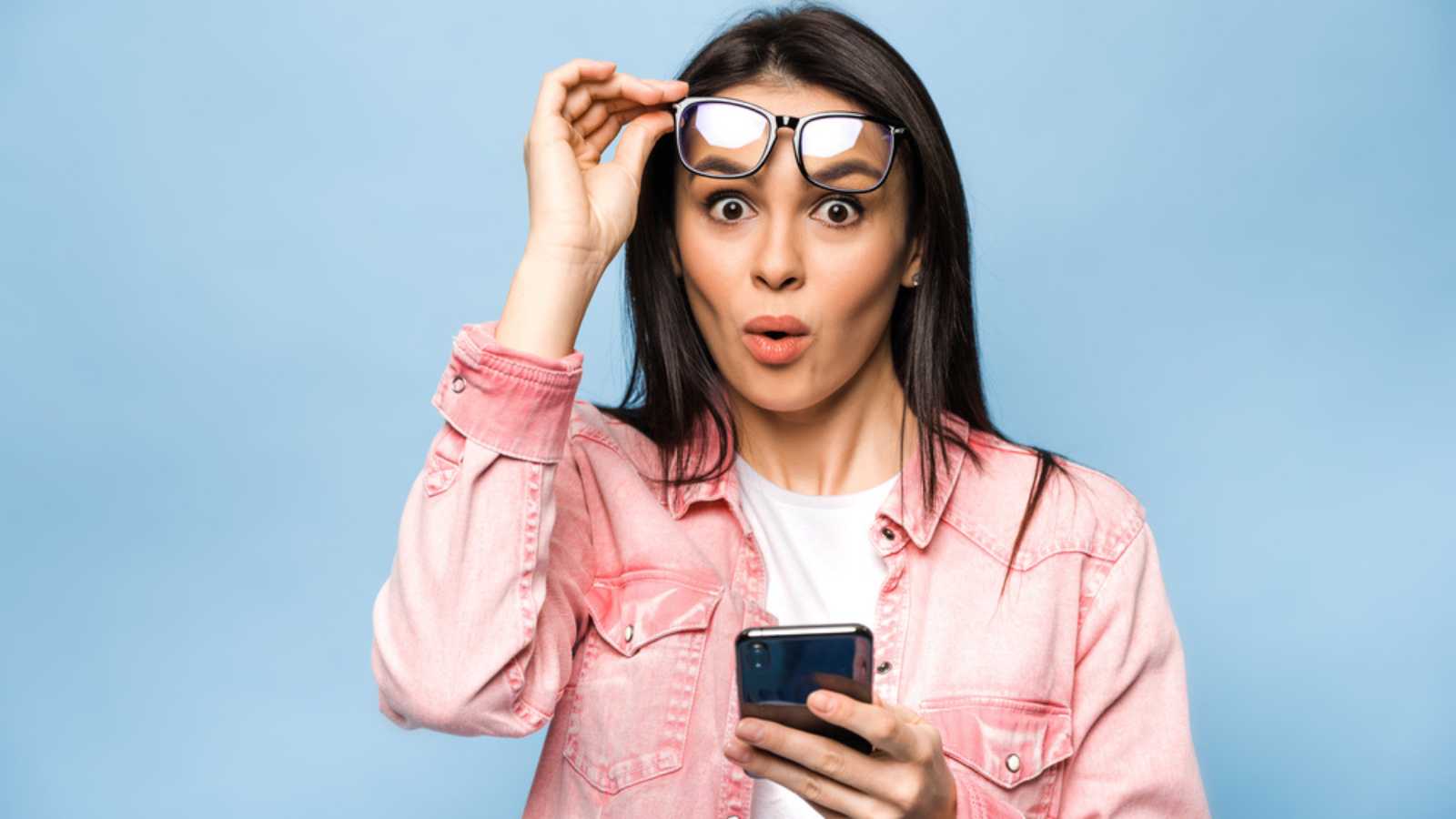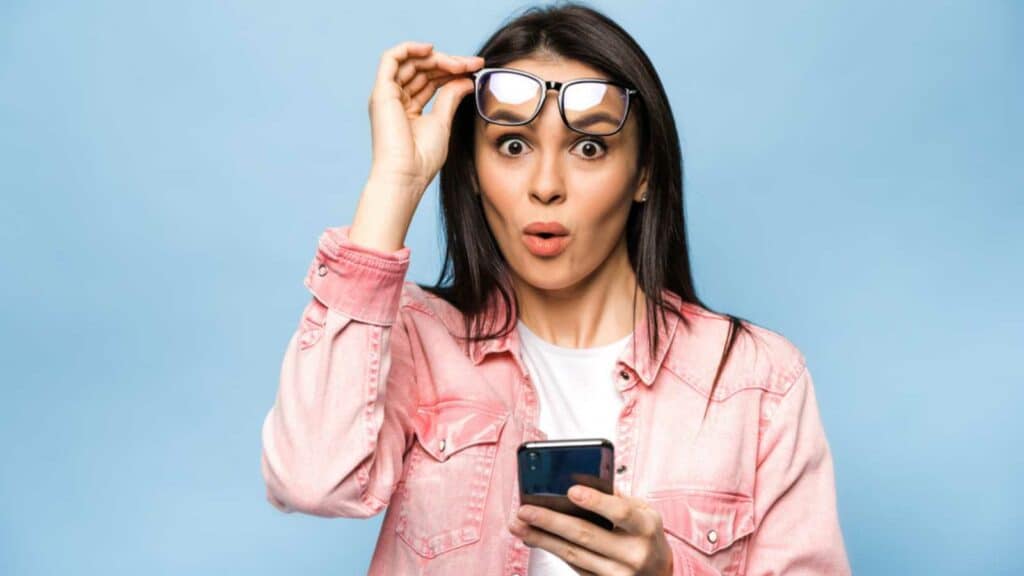 10 Worst Band Names in the History of Rock and Roll
10 Greatest Rock Bands of All Time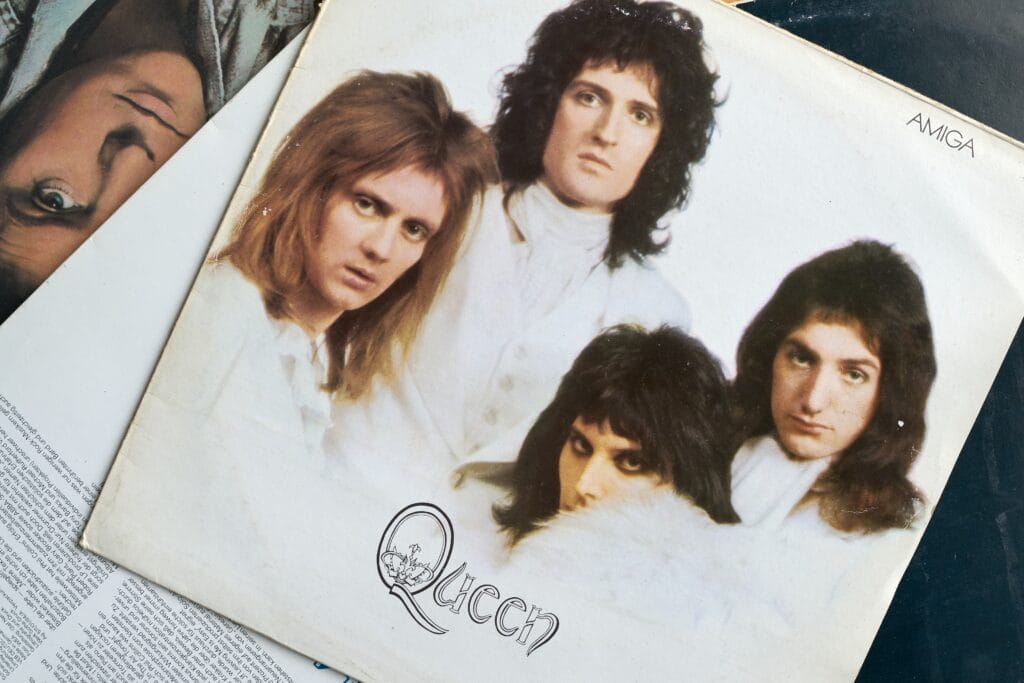 10 Greatest Rock Bands of All Time
20 Most Famous Guitarists of All Time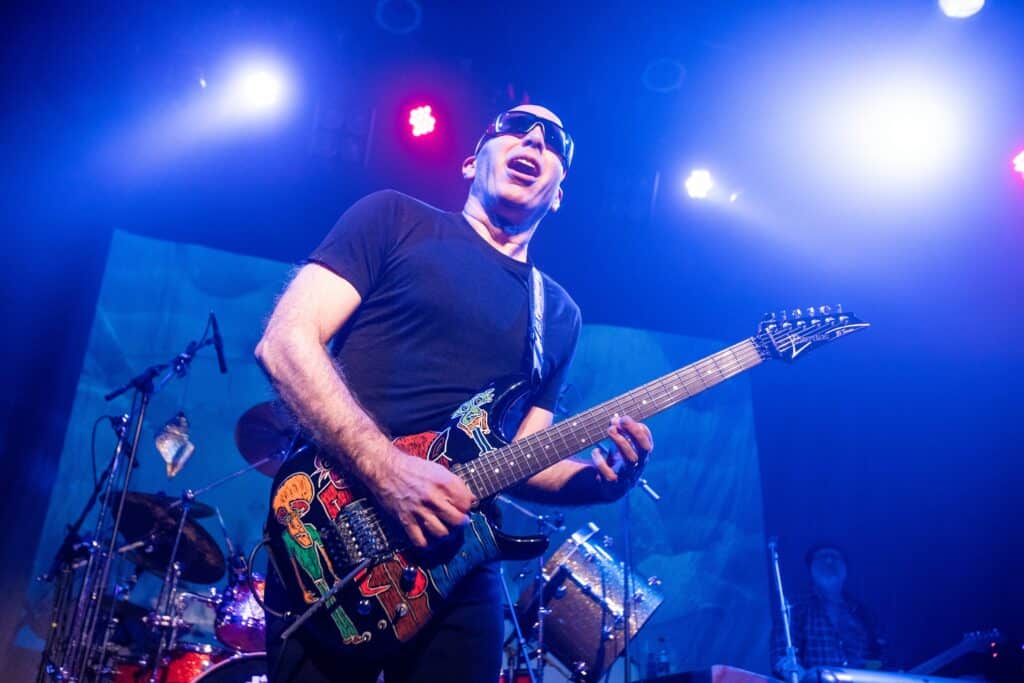 20 Most Famous Guitarists of All Time
10 Rock Songs With Secret Meanings and Hidden Messages You Probably Missed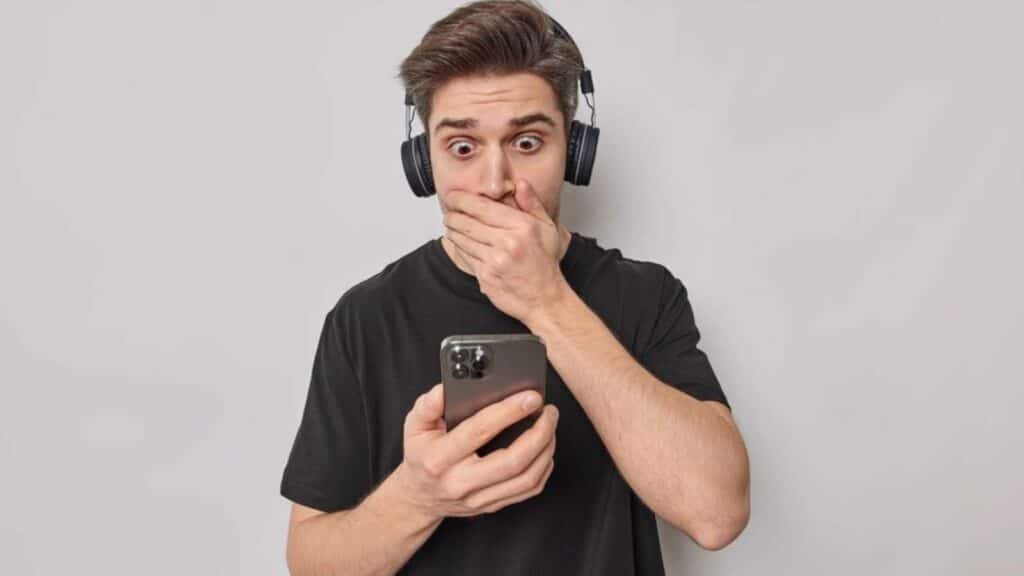 10 Rock Songs With Secret Meanings and Hidden Messages You Probably Missed