The top composer of 20th century brought classical music to new heights. How did they become musicians? What were their sources of inspiration, and how were they recognized for their achievements? Read on to learn more about fifteen of the greatest modern composers, exploring their backgrounds and most notable works.
1. Igor Fyodorovich Stravinsky (1882 – 1971)
Stravinsky was born and raised in St. Petersburg, Russia. His parents, an opera singer and a bureaucrat, desired for him to become a lawyer. But after seeing a performance of Tchaikovsky's ballet The Sleeping Beauty, however, music became his lifeblood.
After an apprenticeship with the great Nikolai Rimsky-Korsakov, Stravinsky fled Russia as World War I and the communist revolution took hold. While living in Switzerland, he composed three ballets within four years, all of which remain perhaps his best-known works.
From the bold finale of The Firebird to the festivity and dissonance of Petrushka to the avant-garde pastorals of The Rite of Spring, he sought to expand beyond the norms of rhythm and melody, adding vivid emotion to music's storytelling act.
Later in life, Stravinsky became an American citizen and delivered lectures on music and poetry at Harvard. Parallel to his exploration of neoclassical and modern Russian themes, he won three Grammy awards for his conducting work. He also received a posthumous Lifetime Achievement Award.
2. Arnold Schoenberg (1874 – 1951)
Schoenberg was born in Vienna to a lower-class Jewish family. His musical talent was largely self-acquired, except for lessons in finer harmonic technique from his brother-in-law Alexander Zemlinsky. He proceeded to explore unorthodox harmonies , including numerous academic texts such as The Theory of Harmony (Die Harmonielehre).
Schoenberg pioneered "twelve-tone composition." It is a highly mathematical and systematic method by which the composer gives equal precedence to all chromatic scale notes.
As no note has higher importance than the others, his music did not always conform to a single key signature, which broke with musical norms and sparked opposition from composers like Copland and Stravinsky. Eventually, they, too, adapted twelve-tone methodology for their music.
3. Sir Edward W. Elgar (1857 – 1934)
Elgar was born and raised in Worcester, England, home to his family's small music shop. At eight, he studied music from the cathedral's library and learned how to play the organ, piano, and violin. A series of travels to France and Germany allowed him an audience and influenced his musical voice.
Elgar is perhaps best known for his six Pomp and Circumstance Marches, which fuse German and English styling and are inspired by Shakespeare's Othello. March No. 1 in D lives on as the all-familiar processional music at graduation ceremonies in the United States. It also set the tune for Land of Hope and Glory, a patriotic song regarded as one of England's unofficial anthems.
Other noteworthy compositions by Elgar include the fourteen Enigma Variations. Based on a common melodic theme, each variation carries inspiration from the personality of someone close to him, including his wife Alice, his close friend and publisher Augustus Jaeger, and even he himself.
4. George Gershwin (1898 – 1937)
George Gershwin was born into a musical family. His brothers Ira and Arthur and sister Frances were all skilled pianists and even composers. George, however, was not all that interested in music until hearing his friend's violin recital. The sweet sound of the strings began his journey to becoming a top composer of 20th century.
As a composer, Gershwin combined classical music with jazz, show tunes, and the occasional sprinkle of folk. His first nationally-acclaimed piece, Swanee, became the trademark of singer Al Jolson and sparked other jazz standards such as "Fascinating Rhythm" and "Embraceable You."
For "They Can't Take That Away From Me," he received a posthumous Oscar nomination for Best Individual Song.
However, Gershwin's best-known work is Rhapsody in Blue, which was written for piano and jazz band before being fully orchestrated. Critics and performers alike regard it as the quintessential portrait of New York City and the American 1920s as a whole.
5. Lili Boulanger (1893 – 1918)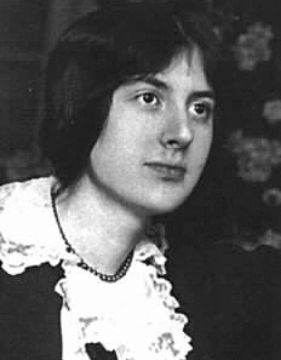 Boulanger was born in Paris to a Russian princess. Family friend Gabriel Faure discovered that young Lili had perfect pitch from the age of two. Throughout her childhood, she studied voice, organ, piano, violin, harp, and cello. In 1913, she became the first woman to win the composition prize at the Prix de Rome.
Much of her unique harmonic musical style derives from Faure. But she also incorporated elements from Debussy and her sister Nadia Boulanger, a teacher of organ composition. Her works were influenced from Greek mermaids in Les sirenes to Buddhist prayers and biblical psalms.
Lili's career was unfortunately short. She succumbed at 24 years old due to Crohn's disease and chronic respiratory ailments. Her music lives on through a memorial foundation, supervised by Nadia until her death.
6. Dmitri Dmitriyevich Shostakovich (1906 – 1975)
Shostakovich, like Stravinsky, was born in St. Petersburg. He began piano lessons at nine, but his big break came upon meeting Bruno Walter. The famous conductor was impressed by the new graduate's First Symphony and included it in his orchestras' performance repertoire.
However, he is best known for his fifteen string quartets, exploring themes of war, fascism, oppression, and terror. All of which center on themes modernizing the Baroque stylings of Bach and the Romanticism of Beethoven and Mahler.
Due to the thematic nature and Western/formalist styling of his music, Shostakovich's relationship with the Soviet government was notoriously complex. The communist regime regarded his early symphonies and operas as patriotic. However, he was later branded "enemy of the people" after Stalin watched Lady Macbeth of Mtsensk.
Those who admired him were required to denounce him to save face in the Great Terror. After Stalin fell, he nonetheless received many decorations from the Soviets, including the Order of Lenin and the Hero of Socialist Labor.
7. John Cage (1912 – 1992)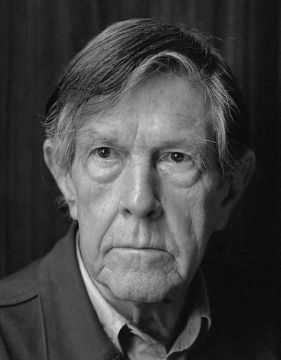 John Cage's family had deep American roots dating back to the Virginia colony. His musical career began with piano lessons in the fourth grade. However, he was more interested in becoming an author than a composer.
After dropping out of Pomona College, he embarked on a European tour that changed his perspective on classical music.
Cage is best known for 4'33". It is an act wherein performers entered the stage with their instruments but refrained from playing for the length of the piece in favor of the ambient sound around the venue. He spoke of the composition as a thought exercise, encouraging the audience to listen to the unintentional "music" around them. Other compositions by Cage include works for the prepared piano, in which he used everyday objects to alter the sound of a piano's strings. Each has received contemplative acclaim from musicians of various genres, from Philip Glass to Frank Zappa.
8. Benjamin Britten (1913 – 1976)
Benjamin Britten was born in Suffolk, England, the son of a dentist and an amateur musician. Unique to top composer of 20th century, Britten was not exposed to record players or radios until later in life; his father barred both of these from their home. Instead, he grew up playing the piano and viola, with lessons from his mother and schoolteachers.
His best-known works include the opera Peter Grimes, which tells the story of a fisherman in coastal England. He is also famous for the War Requiem which was commissioned for the Coventry Cathedral. His narration of Young Person's Guide to the Orchestra continues to introduce children to various musical instruments and their functions in ensemble music.
Britten became "Baron Britten of Aldeburgh" when he accepted a life of peerage from the British monarchy. He was the first composer to receive such an honor.
9. Leonard Bernstein (1918 – 1990)
Leonard Bernstein was born in Massachusetts to a Ukrainian Jewish family. His musical career began at the age of ten upon receiving an old upright piano from his aunt. He soon "directed" entire operas starring the neighborhood children as he learned music theory and history.
Bernstein's compositions are prolific and diverse, with Gustav Mahler as his primary inspiration. He is best known for the musical West Side Story, a modern adaptation of Romeo and Juliet set in the ghettos of New York City. He is also known for three symphonies and numerous film scores and plays. As a conductor, he was New York Philharmonic's music director.
10. Aaron Copland (1900 – 1990)
Young Aaron Copland made his first public performance on a department store organ in New York City. He later became a protege of Nadia Boulanger and Serge Koussevitzky, the conductor of the Boston Symphony Orchestra.
While other top composers of 20th-century music were inspired by jazz, Copland channeled folk tunes. One of his most well-known works is the Appalachian Spring. It is a pastoral ballet about 19th-century pioneers in the eponymous mountains. Its best-known section is quoting the traditional Shaker melody Simple Gifts. Billy the Kid made heavy use of Western cowboy songs.
His best-known work, Fanfare for the Common Man, is perhaps one of the most frequently quoted pieces of music in the world. Written to commemorate the "common" American soldiers fighting in World War II, the piece today accompanies everything from the trains of the Montreal Metro to the final Space Shuttle landing in 2012.
12. Pierre Boulez (1925 – 2016)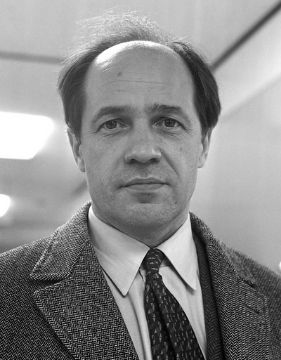 Pierre Boulez's father wanted him to become an engineer, but his mother encouraged him to foster his musical talents. So, rather than applying at Paris's Ecole Polytechnique, he went to the Conservatoire de Paris, where he rose to become top of his class.
His compositions are avant-garde with elements of serialism and controlled chance, in which melodies are left to the performer's discretion. His best-known work, Le Matreau sans maitre, is best known for breaking vocals into percussive sounds.
13. Philip Glass (1937 -)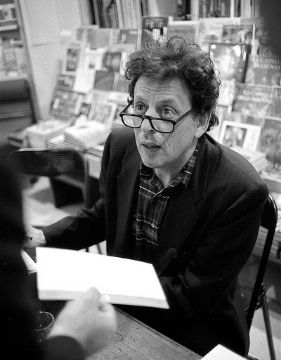 Music runs deep in Philip Glass's family; his distant relative, Al Jolson, was the star performer of George Gershwin's very first compositions. By helping out at his father's record store, he developed a musical style that he then practiced on his flute. In his studies at the University of Chicago and Julliard, he earned a Fulbright Scholarship, allowing him to study in Paris with Nadia Boulanger.
Glass is known for his minimalist compositions, which use repetition and patterns. He also performed many of them with his own Philip Glass Ensemble. He is also a prolific composer of film scores, winning a Golden Globe for The Truman Show and a BAFTA Award for The Hours.
14. Ralph Vaughan Williams (1872 – 1958)
Ralph Vaughan Williams first learned the piano from his aunt's lessons, then proceeded to study the violin a year later. After earning his degree from the Royal College of Music, he collaborated closely with Maurice Ravel, who helped clarify his style and introduce influences from English folk music.
Vaughan Williams's most notable composition, The Lark Ascending, was inspired by George Meredith's poem of the same name. He composed the work for solo violin and either piano or orchestra, with the violin representing the bird itself. It is considered a patriotic song of remembrance, both in Britain and in other Anglophone countries.
15. Duke Ellington (1899 – 1974)
Young Edward Kennedy Ellington earned the nickname "Duke" from the sophisticated dress and mannerisms his mother instilled in him. At the age of fourteen, he became fascinated by the live jazz and ragtime at nearby poolrooms. Before learning to read music, he learned the piano by ear and wrote his first piece, the Soda Fountain Rag.
While Duke worked odd jobs, he formed a jazz ensemble to play for parties and dances. While their signature tune was Billy Strayhorn's Take the A Train, he filled the remainder of the band's repertoire with his jazz compositions, including Mood Indigo and It Don't Mean a Thing. Many of his bandsmen formed successful solo careers, inspired by their time in the "Orchestra."
Today, Ellington is considered one of the founding fathers of jazz music, with 14 Grammy awards, a Pulitzer Prize, and American and French national honors to his name. Despite his popular status, he stated his music was "beyond category," belonging instead to a broader genre of "American music."
16. Maurice Ravel (1875 – 1937)
Maurice Ravel is a top French composer of 20th century, though his music channels multiple cultures. Basque by blood, his mother sang Spanish folk songs to him and his younger brother, inspiring him to pursue music further and enroll at the Conservatoire de Paris.
His best-known composition, Bolero, began as a commission from ballerina Ida Rubinstein and is themed on repetition. The piece starts quietly, with individual sections of instruments repeating a common melody that gets progressively louder and more characteristic until the orchestra plays it together.
Unique to Ravel's career was that he was the first top composer of 20th century to participate in recordings of his music. Whether he was behind the piano, the conductor's stand, or the production booth, he sought to make each performance faithful to his voice and intent.
Summary
In their styles and techniques, the top composer of 20th century pushed the boundaries of what music is. They proved that anyone, no matter their background, can follow in their footsteps and write symphonies that define eras.