Ludwig Van Beethoven was a pianist and composer, and to date, stays the most admired composer in Western music's history. Every couple of years, the 'was Beethoven black?" debate keeps resurfacing on social media. But, it's not a recent argument. For centuries, people have speculated that he had African ancestry.
In this article, we'll talk about why such a theory exists and the honest answer to "was Beethoven black?" We've also included unsung and overlooked black composers.
The "Black Beethoven" Theory
The Beethoven black theory originally started in 1907 in the popular press and was ascribed to Samuel Coleridge-Taylor, a mixed-race English conductor and composer. By 1944, Joel Augustus Rogers, a Jamaican historian, published his Sex and Race, unequivocally concluding Beethoven was Black.
He supported his theory of Beethoven's Black heritage with accounts from the 18th and 19th centuries stating that Beethoven had the dark complexion and features of Black people. Some contemporaries described the composer as "moor," "swarthy," and "dark." The term 'moor' is what peaks specific conjecture and interest.
When used in the 18th-century context,' moor' referred to a dark-skinned person, an African, or Muslim from the Iberian Peninsula. While the composer's family was Flemish, people have speculated about his genealogy. Some say his mother may have had an affair with a Spaniard who had North African ancestry, and others think it possible that there was a history of racial mixing in the family history.
There were in fact many Black composers in Europe during Beethoven's time. Dr. Kira Thurman, a German history professor at the University of Michigan in the United States, even said on Twitter: "There is a long history of black musicians in Europe, performing and composing and concertizing. And they were doing amazing things. But oftentimes their stories are not told, or they have sort of been left to the wayside, because they don't fit our narrative of classical music and talent."
Some claim the rhythmic complexity of his music points to his hidden ethnicity. That his music "sounds black," so he must have been black. Some writers have backed their 'was Beethoven black' claim because he was friends with an Afro-European composer and violinist.
So, Was Beethoven Black?
The "Ludwig van Beethoven black" question keeps resurfacing on the internet every couple of years. However, Beethoven was not Black because no evidence supports the claim. Besides, genealogical evidence from as far as the 1400s shows that Beethoven's ancestors were Flemish.
The speculations about his ethnicity are racist and unsourced. Some say he was Black because he had coarse black hair, a 'broad' nose, and a swarthy complexion. While others argue that his music sounds "Black." There is even absurd speculation he was Black because he was friends with George Bridgetower.
Moreover, the term "moor" does not justify that he was Black. In the 19th century, "moor" was used to refer to a white person with a slightly darker than average complexion. Even Karl Max was referred to as the "the moor" by his companions. It had nothing to do with his race but with his voluminous black beard and thick black hair.
Unsung and Overlooked Black Composers
With that out of the way, talented Black composers are overlooked and not talked about enough. Do you know Joseph Bologne or Samuel Coleridge-Taylor? If not, we're shining the light on the talented yet forgotten black composers.
George Bridgetower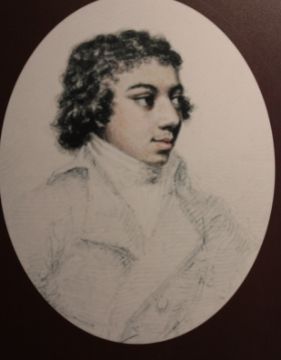 Bridgetower was an Afro-European composer and violinist who stayed in England for most of his life. He was born in 1778, on the 11th of October in Poland, and by the time he was ten, he was performing as a violin soloist. As a child, he exhibited talent and had successful violin concerts in Bristol, Bath, London, and Paris.
He had a musical career, performing and teaching. He also performed with Beethoven, but they fell out afterward. While most of the music of Bridgetower was lost, his compositions include Henry: A ballad and Diatonica armonica.
Joseph Bologne (The Chevalier de Saint-Georges)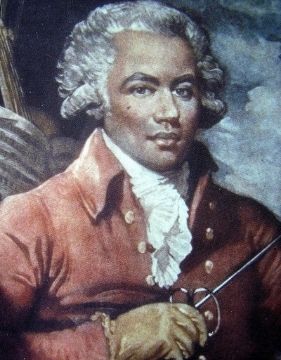 Joseph was a virtuoso violinist, conductor, renowned champion fencer, and classical composer. He was born in France in 1745 on the 25th of December and was educated in France. Joseph composed operas and several string quartets as well as other instrumental pieces.
He is remembered and known as the first person with African ancestry to be a classical composer. There are no records of Joseph's early musical training. The revolution highly impacted him since he was mixed.
Joseph did not fully dedicate his time to his musical career. On the contrary, he spent most of his days fencing.
Samuel Coleridge-Taylor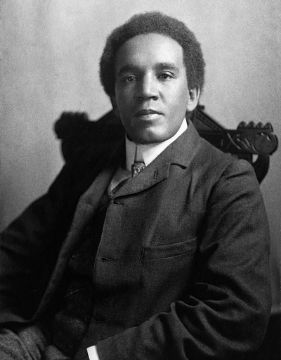 Samuel Coleridge-Taylor was an English conductor and composer born in London in 1875. At an early stage, he showed promising violin skills.
However, he proceeded to the Royale College of Music, where he changed to composition and became a musician.
By 1896, Coleridge-Taylor had already started earning a reputation as a composer. His early work was guided by August Jaeger, an influential critic and music editor, who believed Samuel was a genius.
When he was just 22 in 1898, Samuel premiered the first section, and his best-known work is Hiawatha.
William Grant Still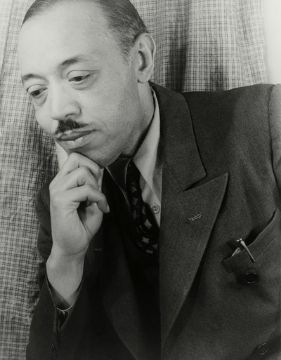 William is popularly known for his first symphony called the Afro-American Symphony. Up until 1950, his symphony was the most performed widely, composed by an American.
Throughout his career, he had several achievements, including many firsts for an American composer:
His opera was performed on national TV
A major opera company performed his opera
First to direct a significant American symphony orchestra
He had close to 200 works, including solo instruments, chamber music, art songs, more than thirty choral works, nine operas, four ballets, and five symphonies.
He also arranged music for films like "Lost Horizon" and "Pennies from Heaven." William Grant was popularly known as the "Dean of Afro-American" composers.
Florence Price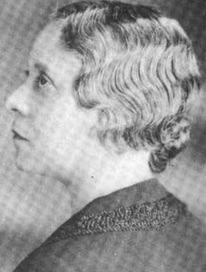 Price was born in 1887 on the 9th of April and was from a mixed-race family. Her mother guided her in her early music training. By the time she was eleven years old, Price had her first composition published.
She was an American music teacher, organist, pianist, and classical composer. She composed various works, including music for solo instruments, chamber, art songs, choral pieces, four concertos, and four symphonies.
Price was the first African-American woman to get recognition as a symphonic composer. She was also the first woman composer to have her Symphony No. 1 in E minor, played by a major orchestra.
Conclusion
"Was Beethoven black" debate might keep coming up every couple of years. However, the facts still remain Beethoven wasn't black. Hopefully, this debate will give an opportunity to spotlight black composers who were equally talented as Beethoven but are overlooked.