Music is one of the arts that not only brings joy but also tells great stories and passes meaningful messages. Composers are some of the most important people in the music industry because they are responsible for writing music that musicians play and perform.
Some of the ways that people discover composers and their music is by understanding their birthdays. Here is a list of some of the most important composers and their birthdays.
1. J.S. Bach
J.S. Bach was born in 1685 in Eisenach, which was the capital of the duchy of Saxe-Eisenach, present-day Germany. However, the date of Bach's birthday depends on which calendar you refer to. J.S. Bach's birthday was on March 21 on the old-style calendar but March 31 on the new-style calendar. The new-style calendar (i.e., the Gregorian calendar) is used by the modern world so Bach's birthday falls on March 31 according to our calendars.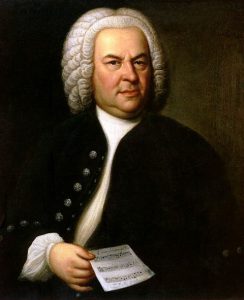 Johann Sebastian Bach was a renowned German musician and composer during the late Baroque period. Many people recognized J.S. Bach because of his unique instrumental compositions like the Cello Suites and Brandenburg Concertos.
He came from a family of people who loved music since his father directed the musicians in the towns, and he had uncles who were professional musicians. His father taught him basic music theory and the violin since he was a young boy.
Since the 19th century, people have considered Bath among the greatest composers throughout Western music history. J.S. Bach passed in 1750 after eye surgery complications at the age of 65.
2. Wolfgang Amadeus Mozart Birthday
Wolfgang Amadeus Mozart's birthday was on January 27, 1756. Wolfgang Amadeus Mozart was an influential and outstanding composer during the classical period. He was born in the Holy Roman Empire in Salzburg, and he displayed a lot of abilities from an early age.
He started composing when he was five years and knew how to play the violin and keyboard. He even performed in front of the European royalty, and when he was 17, he became a musician in Salzburg court.
However, he later traveled to Vienna in 1781, and during his visit, he got dismissed from his position at the Salzburg court. During his last years in Vienna, he composed many famous operas, concertos, and symphonies. He died on 5th December after a short illness at 35.
3. Frederic Chopin
Born on March 1, 1810 in Zelazowa Wola, Fredric Francois Chopin was a Polish virtuoso pianist and composer of the Roman period. Unlike other composers, Fredric Chopin wrote mainly for solo piano.
He became famous throughout his years as a composer, and people still regard him as the number one musician of his time. He studied music, and after completion, he composed some of his first works in Warsaw, where he grew up.
However, at 20, he left Poland and settled in Paris, where he taught piano lessons and sold compositions. During his last 18 years, he only performed 30 times publicly but preferred the private salon atmosphere.
He passed on in 1849 in Paris from tuberculosis-related complications at 39.
4. Felix Mendelssohn
Born on February 3, 1809 in Hamburg, Felix Mendelssohn (full name: Jakob Ludwig Felix Mendelssohn Bartholdy) was a German pianist, composer, conductor, and organist in the early Romantic days. He was born into a Jewish family, and many people recognized him as a musical prodigy.
However, his parents did not nature his musical talent. Some of his most famous compositions are concertos, piano music, organ music, symphonies, and chamber music. Some of his most known works include A Midsummer Night's Dream, the Scottish Symphony, and the Italian Symphony.
Felix died on 4th November 1847 at 38.
5. Ludwig Van Beethoven Birthday
Born in Bonn in 1770, Ludwig was a German pianist and composer. Ludwig van Beethoven's birthday was on 17th December. While that is not the exact date of his birth, it was the date he was baptized, and the day people celebrated Ludwig van Beethoven birthday.
Even though he did a lot of his work during the classical and romantic periods, he remains among the most recognized composers in Western music history.
His love for music was evident from a young age, and his father, Johann van Beethoven, was the one who taught him first. The first symphony, his initial orchestral work, appeared in 1800. Ludwig died after a short illness in 1827.
6. Claude Debussy
Born on August 22, 1862 in Saint-Germain-en-Laye, Claude Debussy was a well-known French composer. People considered him among the composers who had a lot of influence in the 19th and 20th centuries.
He showed an interest and taken in music by the age of ten, which made his parents enroll him in Conservatoire de Paris, the top music college. Some of his orchestral works include images and Nocturnes. He also has great piano works, including his two books Etudes and Preludes.
His music works have had great influences on different composers, including Olivier Messiaen, Bela Bartok, and George Benjamin. Claude died on 25th March 1918 in his Paris home from Cancer at 55.
7. Joseph Haydn
Born on March 31, 1732 in Rohrau, Austria, Franz Joseph Joseph Haydn was a phenomenal composer in the Classical period. He played a major part in developing chamber music like the piano trio.
His great works in the music industries earned him titles like the father of the String Quartet and father of the symphony.
Joseph spent a lot of his career life playing in the court of the Esterhazy family in their Eszterhaza castle. That set him aside from other composers and their music trends, something that forced him to become original.
Despite being isolated a lot of the time, his works spread widely, and during those years, he was among the most celebrated composers in Europe. Joseph died at his home on 31st May 1809, at 77.
8. Franz Liszt
Born on October 22, 1811, Franz Liszt was a Hungarian composer, conductor, music teacher, virtuoso pianist, organist, and arranger in the Romantic era. He became famous around Europe in the 19th century because of his extraordinary virtuosic skills when playing the piano.
He also had great acquaintances with a lot of the musicians during his time. Some of the great contributions of Franz include his development of the thematic transformation while experimenting o his musical form, the symphonic poem, and radical harmony innovations.
He died in Germany on 31st July 1886 at 74 from pneumonia.
9. Schumann
Robert Schumann, born on 8th June 1810 in Zwickau, was a German pianist, composer, and influential music critic. He was widely known among the most famous composers during the romantic era. He left his law studies and started his career as a virtuoso pianist.
Till 1840, he wrote primarily for the piano. However, later, he started composing orchestral works as well and lieder. He composed an opera, four symphonies, choral, and chamber works. Schumann died in 1874 at 46 from pneumonia.
10. Richard Wagner
Born on 22nd May 1813, Wilhelm Richard Wagner was a German theatre director, composer, conductor, and polemicist. He was famous for his operas. People later referred to some of his mature works as music dramas.
Unlike many opera composers, Richard wrote both the music and libretto for all his stage works. Compositions from his later periods were famous because of their rich harmonies, complex textures, and orchestrations.
For the love of opera, he built an opera house, the Bayreuth Festspielhaus. Till his last years, people knew him for turbulent love affairs, political exile, repeated flight from creditors, and poverty. He died on 13th February 1883 from a heart attack at 69.
11. Antonio Vivaldi
Born on 4th March 1678 in Venice, Antonio Lucio Vivaldi was an Italian virtuoso violinist, Baroque composer, impresario, teacher, and Roman Catholic priest. Vivaldi is recognized among the best Baroque composers.
His musical influence throughout his period was known all over Europe, especially in the making of john Sebastian Bach's music. Antonio composed a lot of instrumental concertos for many musical instruments, including the violin.
He also hit some success by staging his operas in Vienna, Venice, and Mantua. He died on 27th July 1741 from an internal infection at 63.
12. George Frideric Handel
Born on 23rd February 1685 in Halle, Duchy of Magdeburg, George Fredric Handel was a German-British composer who became famous because of his anthems, operas, concerti Grossi, organ concertos, and oratorios.
He got his training in Halle and later started his composing career in Hamburg and Italy. His style of music got a lot of influence from the Italian Baroque and middle-German polyphonic choral tradition.
Over around 30 years, he composed more than 40 opera series. He died in Brook Street in 1759 at 74.
13. Prokofiev
Born on 27th April 1891, Sergei Sergeyevich Prokofiev was a Russian composer, conductor, and pianist. He created some of the commonly known masterpieces, which saw many people regard him as some of the main composers in the 20th century.
Some of his commonly known pieces include The love for Three Oranges and the ballet Romeo and Juliet. In the genres and forms he worked, he created seven symphonies, seven completed operas, five piano concertos, eight ballets, nine piano sonatas, and two violin concerts.
He died on 5th March 1953 at 61.
14. Leonard Bernstein
Born on 25th August 1918 in Lawrence, Massachusetts, Leonard Bernstein was an American composer, conductor, music teacher, pianist, and author. Apart from being a recognized conductor and composer, he was also the number one American conductor to get international acclaim.
He wrote in different styles, including orchestral music, symphonic, theatre and film music, ballet, choral works, opera, works for the piano, and chamber music. He died on 14th October 1990 at 72.
15. Philip Glass
Born on 31st January 1937 in Baltimore, Maryland, Philip Glass is an American pianist and composer, and many people recognize him as being among the best and most influential composers from the late 20th century.
He is the founder of the Philip Glass Ensemble, and he still performs with them on keyboards. Among his great works are musical theatre and numerous operas, 11 concertos, 12 symphonies, and eight-string quartets.
16. Franz Schubert
Born on 31st January 1797 in Himmelpfortgrund, Franz Schubert was an Austrian composer from the late classical era and early Romantic era. He showed his great interests and talents from a very young age.
From his life, he left behind a great collection, including over 600 secular vocal works, which were mainly lieder, sacred music, incidental music, operas, and seven complete symphonies. He died from typhoid fever on 19th November 1828 in Vienna at 31.
With some of these composers, especially those from a long time ago, their exact dates of births were not well-known. In that case, they used their baptism dates.