Italy is famous for its rich culture, good food, and impressive architecture. However, the most significant part of the rich Italian culture is music, which has been around for a long time. Great Italian composers have seen the constant improvement of Italian music, from the ancient sacred choral hymns to the modern film scores.
Italian composers are known to write and create music of different genres. Sometimes, they also direct music. In most instances, they are skilled in more than one instrument.
Most Famous Italian Composers
In this article, we will discuss the famous Italian composers of all times. They include:
Giacomo Puccini (1858-1924)
Niccolo Paganini (1782-1840)
Gioachino Antonio Rossini (1792-1868)
Ludovico Einaudi (1955-date)
Antonio Lucio Vivaldi (1678-1741)
Giuseppe Verdi (1813-1901)
Ennio Morricone (1928-2020)
The lives of these great composers from Italy are explained below.
Giacomo Puccini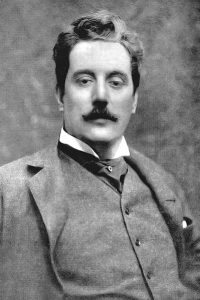 Giacomo was a famous opera composer hailing from Italy. Born in 1858, he specifically came from Lucca in a family of music composers. The family was particularly participating in the Cattedrale di San Martino music. Puccini started his musical career as an organist and composer.
He studied music in Lucca's Pacini School of Music and Milan Conservatory. After the studies, Queen Margherita presented him with a grant. During his studies, he composed his first orchestra composition known as Capriccio sinfonico. After this, he featured other composers to write more operatic works.
At the height of his career, he composed two notable pieces known as La Boheme and Tosca. He also composed a famous piece known as Madama Butterfly. Unfortunately, he was involved in a car accident that almost claimed his life, thus delaying the completion of this latter piece.
Puccini lived a quiet life after composing an ode for celebrating the Italian World War 1 heroes. His life ended in 1924 due to throat cancer that resulted from smoking.
Niccolo Paganini
Paganini was not just a composer. He was a guitarist and a great violinist. Born in 1782 to a mandolin-playing father, he began learning the mandolin at the early age of five. Later, he switched to violin. Since he had a notable musical talent, he received many scholarships in music education.
His talent outgrew his teachers at an early age, and his father had to travel far and wide to get the mentors who would help his son grow musically. Records indicate that he started playing guitar in 1790, during the French-Italian invasion. However, he decided not to perform it to the public but instead developed an intimate relationship with the instrument.
In his early 20s, his fame for violin playing grew abruptly, though he had shameful acts of womanizing and gambling. Paganini's career continued to heighten through the 1800s, whereby he held concerts in the European cities. In 1827, Pope Leo XII awarded him the Order of the Golden Spur.
Unfortunately for this composer, he had numerous illnesses such as Tuberculosis, Marfan syndrome, and Syphilis. These diseases led to the canceling and postponing of his performances. Finally, in 1836, he tried setting up a casino and decided to end his music career. However, the casino failed miserably. Four years later, he died of hemorrhage as a broke man.
Paganini's 24 Caprices for violin are considered some of the hardest pieces in the violin repertoire.
Gioachino Antonio Rossini
Rossini was famous for his 39 operas. Born in Pesaro on February 29, 1792, Rossini was raised by musical parents. His father was a trumpeter and his mother was a singer, so it's no surprise that he began to compose music by the age of 12 and studied music in Bologna.
His first opera, La cambiale di matrimonio, was performed in Venice in 1810 when he was 18 years old.
Rossini's most famous operas are The Barber of Seville (Il barbiere di Siviglia in Italian) and William Tell (Guillaume Tell in Italian and Rossini's last opera).
Ludovico Einaudi
Ludovico is both a modern pianist and composer. He decided to focus his career on classical music in the 80s. since then, he has included folk, pop, film scores, TV music, rock, and world music in his compositions.
Ludovico was born in 1955 in the family of Luigi Einaudi, an Italian president. He had a pianist mother and a pianist and opera conductor maternal grandfather. He began composing his music as a teenager. He started his orchestration class in Milan at Conservatorio Verdi, and he earned a Tanglewood Music Festival scholarship in the US.
During the 90s, he composed popular TV and film scores such as Da qualche parte in Citta and Acquario. Later, he was nominated for various British and Italian movies and TV shows. He has also been included in the Fuori del mondo Oscar nomination.
Ludovico Einaudi composed the Black Swan American blockbuster trailer music. He is an active Italian composer to date.
Antonio Lucio Vivaldi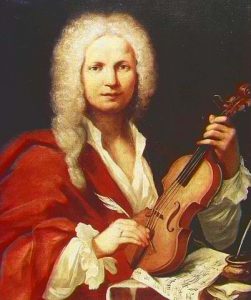 Born in 1678 in Venice, Antonio Lucio is considered by most people as the most outstanding Baroque composer of all time. Besides composing music, he was a violinist, music teacher, and a priest in the Roman Catholic. He was taught playing violin at an early age by his father, who was a professional violinist.
Due to his musical interest and prowess, he learns composition in his early teens. Unfortunately for him, he developed asthma. Thus he gravitated toward composition and violin over wind instruments. This prevented him from presiding over many masses though he remained a Catholic priest.
Antonio played his violin in an orphanage while still composing the best pieces in his 20s. He showed more prowess in operas, whereby he composed at least 50 operas. The most famous opera by Lucio Vivaldi was The Four Seasons.
Later, he migrated to Vienna, where he lost public esteem. He died of internal infections as a poor man at the age of 63 years.
Giuseppe Verdi
Born in 1813, Giuseppe was a great composer for operas. His family was not much in music; thus, he learned about it from a local school. However, his parents supported his music interest, and they bought him a spinet. At the early age of 8 years, he was paid as an organist in a local church.
He studied with the Philharmonic Society director and co-director at the age of 12 years. He began his compositions in his teen years. At 20 years of age, he became the Philharmonic Society leader. Unfortunately, his attempt to attend the Conservatory in Milan was turned down.
However, his persistence saw him becoming a director in the Busseto school. He was married with two children who later died at a young age in 1837. Verdi was requested to work on an opera in Milan. During this time, his wife passed away too.
Despite having a hard life full of turmoil, he continued to compose famous operas across Italy. His most popular operas included Aida, Otello, and Nabucco. His later career was spent teaching and mentoring. Later, he remarried and was actively involved in Italian politics and philanthropy. He died of a stroke in 1901.
Ennio Morricone
Born in Rome in 1928, this modern composer was famous for his unique style of eclectic music. He composed many classical pieces and over 400 film and TV scores. He was also involved in the conduction, orchestration, and playing of a trumpet.
His father was a professional trumpet player. Thus, he coached Ennio on how to play several musical instruments at an early age. As a result, Morricone began his composition at the age of 6 years. He advanced his trumpet-playing skills by studying at St. Cecilia Conservatory. While here, he was included in the Opera Orchestra under Carlo Zecchi.
His famous film scores are The Untouchables and A Fistful of Dollars Exorcist II. These scores were featured in various film genres. Later, he included orchestral performances and jazz bands in his successful career. Unfortunately, he fell and died at the age of 91 years.
Conclusion
Conclusion
These famous Italian composers have contributed to maintaining the Italian musical landscape from the 14th century to date. Thanks to them! Their legacies can be seen in some of the Catholic hymns, which are sung up to date. The legacies are also present in various film and TV scores.