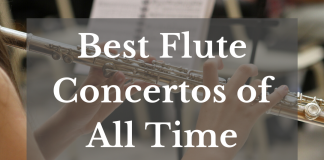 The flute is one of the oldest and most popular instruments that has been a part of orchestras for centuries. They are beautiful instruments...
Mozart was an absolute prodigy and an influential factor in classical music. He created music for every one like symphonies, opera, concertos or piano...
Since buying a violin is an expensive investment, it's important to know what you need to buy. Besides the violin itself, there are a number...
Being an intermediate student is quite an achievement. It means you successfully passed the hard first years where nothing really sounds quite right, and...