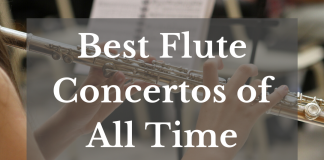 The flute is one of the oldest and most popular instruments that has been a part of orchestras for centuries. They are beautiful instruments...
American Grammy award winner violinist, Mr. Joshua David Bell once was quoted saying "When you play a violin piece, you are a storyteller, and...
Music fills our lives with great energy, it uplifts people and creates an ambiance of fun and relaxation. When on the go, it is...
Cecilio has proven itself to be one of the most trusted brands when it comes to musical instruments, especially for beginner violins. Cecilio stringed...