Vivaldi's Four Seasons is a very popular classical music piece that was composed by Vivaldi in 1725. Originally written for solo violin accompanied by...
Mozart was an absolute prodigy and an influential factor in classical music. He created music for every one like symphonies, opera, concertos or piano...
Finger guides are great for beginning violin players who haven't yet memorized note names or positions of notes on the violin. They tell beginners...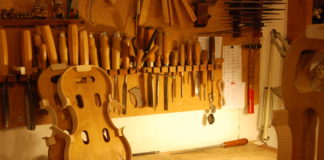 Making a violin is a time-consuming process that requires delicate craftsmanship and expert techniques. Even today, when many beginner violins are made in factories,...