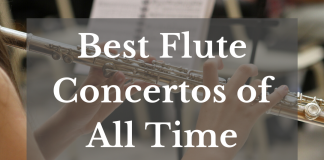 The flute is one of the oldest and most popular instruments that has been a part of orchestras for centuries. They are beautiful instruments...
Talking to whales may conjure up images of Dory in Finding Nemo trying to speak whale, but what if it were really possible? That's what...
Buying a cello can be expensive so you want to make sure that you are buying the right cello. That's where we come in!...
While traditional violins are classy and sleek, an electric violin should be a staple of a violinist's collection due to their cool design and...