Talking to whales may conjure up images of Dory in Finding Nemo trying to speak whale, but what if it were really possible? That's what...
If you thought learning the violin was hard, try playing it while having brain surgery! One patient in London underwent brain surgery to have...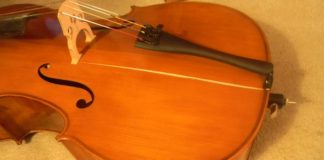 The cello is a big and bulky instrument, but it is just as delicate as a small violin, and so, it requires just as...
Violins are very delicate instruments that can get scratched or broken very easily due to their size. Despite how careful you may be with your...