Beethoven composed some of the best music of both the romantic and classical music periods. His works became immortal with 9 symphonies, 38 piano...
Music can change lives and thankfully there are music quotes that capture how music has affected everyone from Einstein to Taylor Swift. Find our...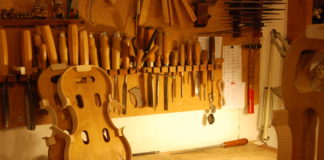 Making a violin is a time-consuming process that requires delicate craftsmanship and expert techniques. Even today, when many beginner violins are made in factories,...
There are a number of cello accessories that you can buy to improve your playing experience, sound quality, and enjoyment. Some are necessary to...