Classical music is typically thought of as calming and romantic. You wouldn't expect to be headbanging at a symphony concert, but these pieces will...
Robots have been able to accomplish a lot of things from assembling cars to dancing their way to a Guinness World Record. Every year...
In order to make sound, a cello bow needs rosin. Rosin adds friction to your cello bow so that it can grip the cello...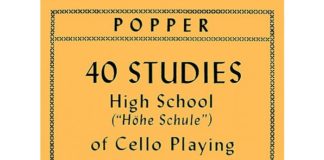 If you play the cello and you want to improve your technique, Popper is here to save you. The High School of Cello Playing...