American Grammy award winner violinist, Mr. Joshua David Bell once was quoted saying "When you play a violin piece, you are a storyteller, and...
As we all know, piano concertos are extremely popular all over the world. The beautiful melody of the piano accompanied by the orchestra can...
Cecilio is a brand that continuously creates quality musical instruments for beginners and enthusiasts. They are our favorite overall cello brand, but they also...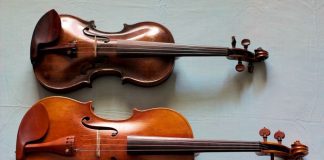 To most laypeople, the differences between the viola and violin are confusing. As a matter of fact, some would think that they are the...