Robots have been able to accomplish a lot of things from assembling cars to dancing their way to a Guinness World Record. Every year...
If you thought learning the violin was hard, try playing it while having brain surgery! One patient in London underwent brain surgery to have...
Do you have a child who has just begun learning the violin? Do you teach the beginning orchestra at a school? Do you teach...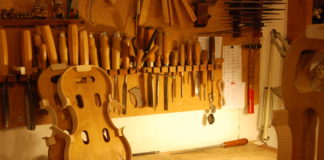 Making a violin is a time-consuming process that requires delicate craftsmanship and expert techniques. Even today, when many beginner violins are made in factories,...