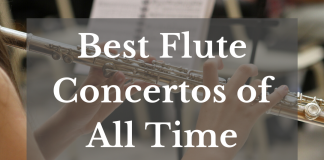 The flute is one of the oldest and most popular instruments that has been a part of orchestras for centuries. They are beautiful instruments...
The violin has long been one of the most prominent musical instruments in use, and some would argue that this instrument is the third...
A viola bow in one of the crucial devices that any violists have aside from the viola itself. Whether you are just rehearsing or...
Whether your kid came to you asking to play violin or you want your child to start playing the violin, we can all agree...