Music is synonymous with self-expression. The rock genre, in particular, is known for being the most demonstrative. However, some bands have taken their passion to new heights. And we don't mean the inspiring, epic, life-changing kind. We are talking about the 10 rock bands that were explicitly vexing, leading to controversial performances and even legal suits.
1. Mayhem
Setting a high bar for rock band controversy, we have Norwegian '80s black metal band and self-professed theistic Satanists, Mayhem. The band was formed in 1984 by Øystein Aarseth, better known as Euronymous, who gained notoriety for discovering his vocalist Per "Dead" Ohlin's body after he took his own life.
After tampering with and taking photos of the corpse, he reportedly made jewelry from pieces of Ohlin's skull. Fittingly, Euronymous lost his own life after being shot by another black metal contemporary a few years later. Phew!
2. L7
Girl punk band L7 was no strangers to publicity stunts or lawless behavior. The Los Angeles grunge rockers were famously unkempt, smearing makeup across their faces rebelliously. Their most renowned stunt was appearing live on British T.V. when vocalist/guitarist Donita Sparks dropped her shorts to reveal a full frontal for the rest of the performance.
3. Rammstein
The German doom metallers are famous for their intense live performances and anthemic music. However, they courted controversy after writing a song about the infamous German cannibal Armin Meiwes. Meiwes met a willing victim online before eating him and filming the ordeal. Curiously, the incarcerated Meiwes sued the band after not granting permission to tell his macabre tale.
4. g.g. Allin and the Murder Junkies
Notorious new wave punk frontman G.G. Allin was so depraved that even his fans could barely stomach his antics, whether it was self-harming, flinging his feces, or promising to take his own life on stage every Halloween. The New Hampshire singer had a tortured childhood, raised in a hermetic existence by an authoritarian preacher who dug his family's graves in the basement to prepare for the Rapture.
5. The Who
There is always one, and in The Who's case, it was the brilliant Keith Moon, their legendary, brandy-and-amphetamine-chugging drummer. Pete Townshend was also renowned for his onstage antics — Townshend created the trend of smashing guitars on stage.
Moon's most famous capers involved allegedly blowing a hole in a hotel wall with dynamite or driving a Rolls Royce into his swimming pool. Ironically, Moon died in his middle age from an accidental overdose of Heminevrin — the drug designed to combat alcoholism.
6. Gwar
Gwar was an American thrash metal band comprising a rotating ensemble of musicians — though this band was more like some grotesque cabaret. Each band member was styled like an interplanetary science-fiction warrior — think The World of Warcraft meets Hellraiser.
Their stage shows included much grotesque comedy violence, the band courting controversy after spraying one audience with fake blood and other faux bodily fluids.
7. Nine Inch Nails
Strangely, Academy Award-winning composer Trent Reznor caused an unintentional furor when he shared a video with friends. During a spell when Reznor decided to record in the renowned Sharon Tate murder house in Los Angeles, he made a short film named The Broken Movie.
The short film, intended as an accompanying feature to an E.P., featured fake snuff scenes, including self-harm and fatalities. He never released the film, but his friends did; before long, pirate copies were circulating all over.
8. Judas Priest
The leather-clad British heavy metal pioneers enjoyed mainstream popularity in the '80s, but the band became infamous in 1985. After playing their song, "Better by You, Better than Me," backward, two teenagers shot themselves — one surviving.
Their families sued the band in 1990, claiming the record coaxed the boys' actions with a coded message. The judge ruled a not-guilty verdict, though Judas Priest's reputation was, by then, already tainted.
9. Motley Crue
The Sunset Strip heavy metallers fostered a bad boy image most of their career, though true controversy hit Motley Crue after vocalist Vince Neil killed a fellow band's drummer. In 1984, Neil was driving intoxicated with Hanoi Rocks drummer Razzle as his passenger.
Sadly, Neil crashed into another car, injuring the passengers and killing the 24-year-old drummer immediately. After paying $2.5 million in damages and a 30-day jail sentence, Neil walked free and went on to achieve mega-stardom with the band.
10. Slipknot
Nu-metal would not be the same without mega-thrashers Slipknot. The band's success through the late '90s and early '00s was spectacular, though it came with a price. After listening to their song "Disasterpiece," two youngsters brutally stabbed their friend to death. Moreover, a Kansas City grave robbery crime site yielded a note with lyrics to their 1999 song, "Surfacing."
10 Worst Band Names in the History of Rock and Roll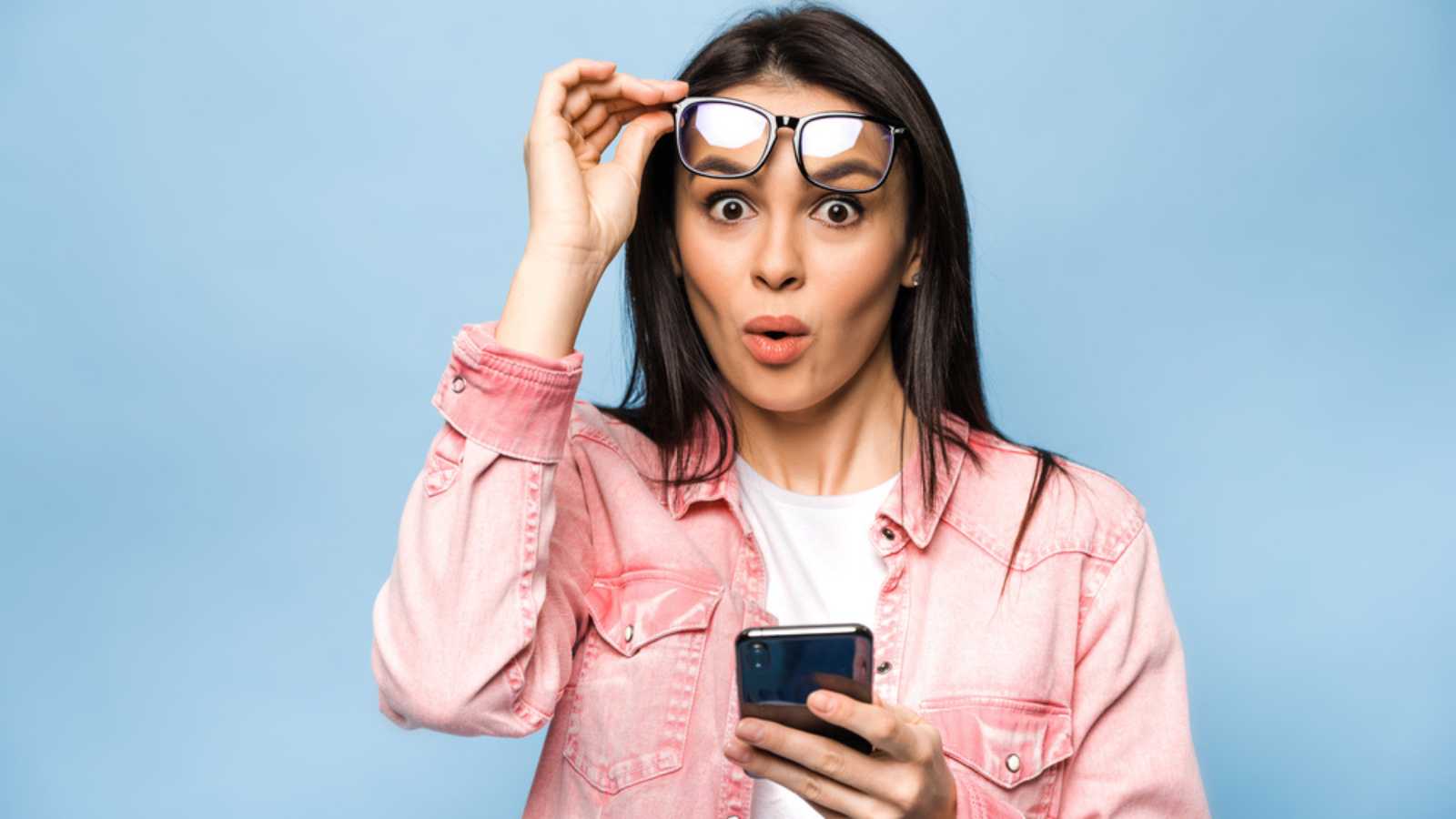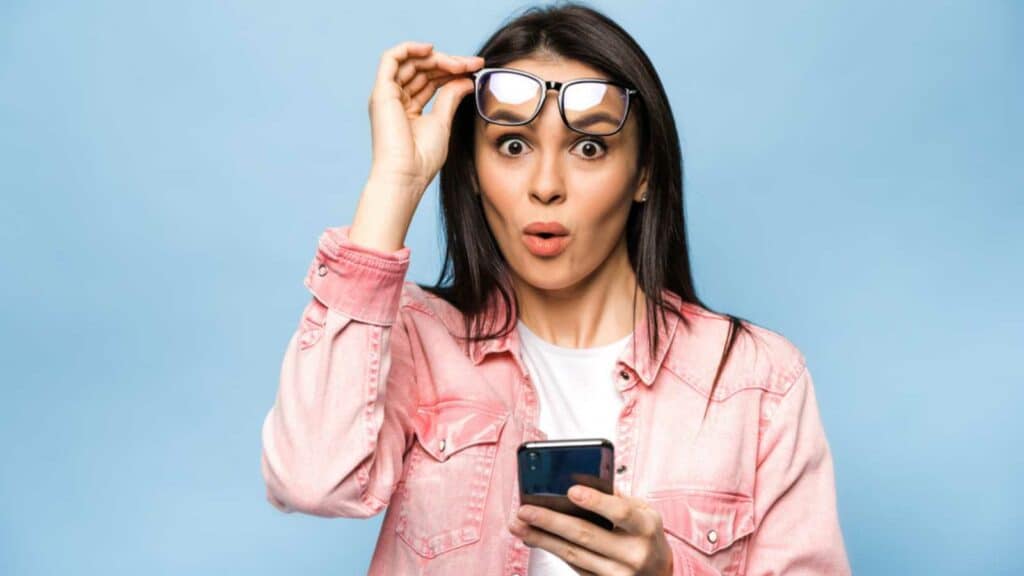 10 Worst Band Names in the History of Rock and Roll
10 Greatest Rock Bands of All Time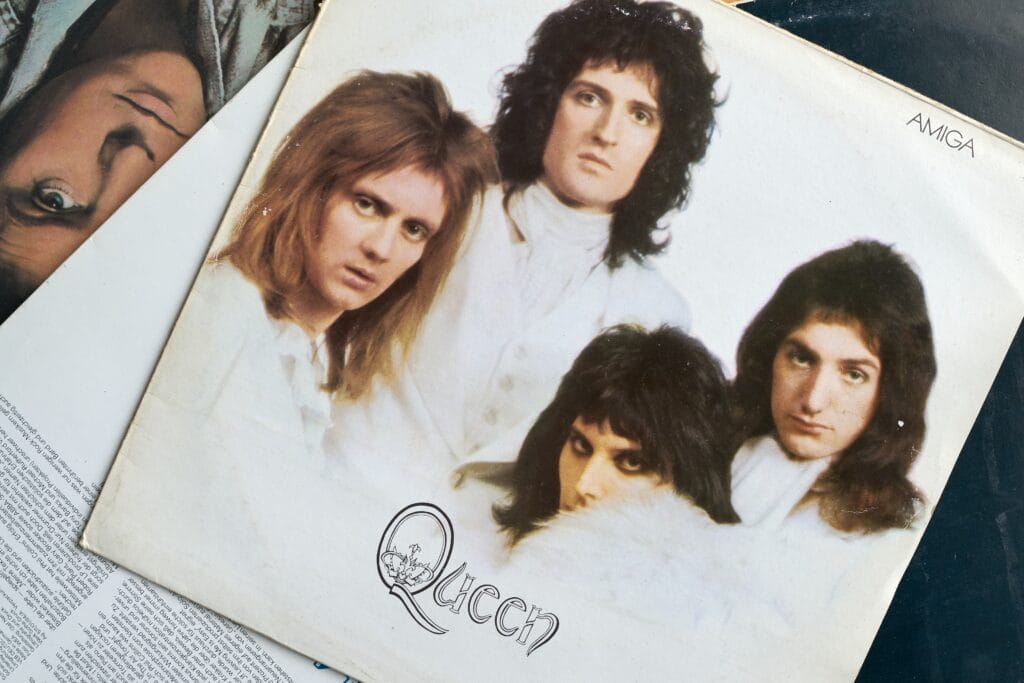 10 Greatest Rock Bands of All Time
20 Most Famous Guitarists of All Time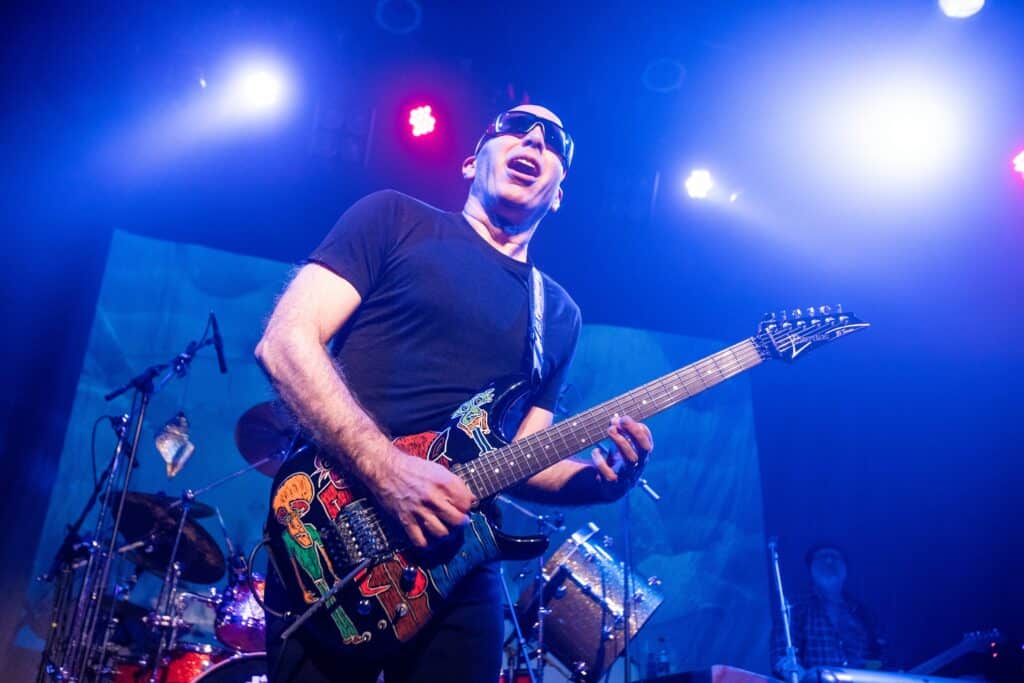 20 Most Famous Guitarists of All Time
20 Best Concerts Boomers Have Been To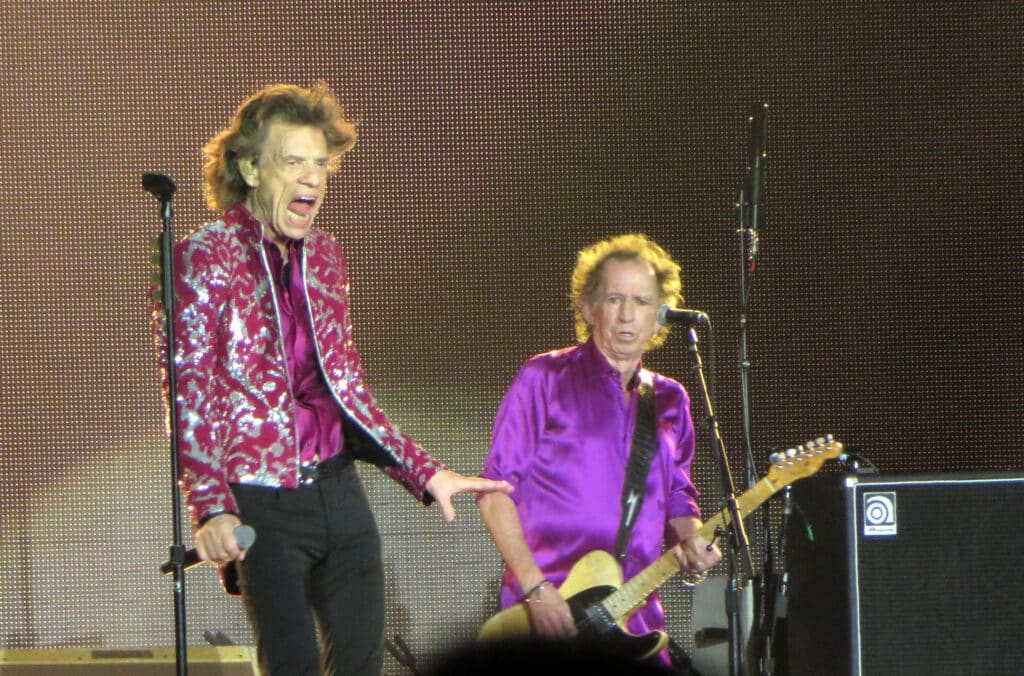 20 Best Concerts Boomers Have Been To
20 Best 60s Bands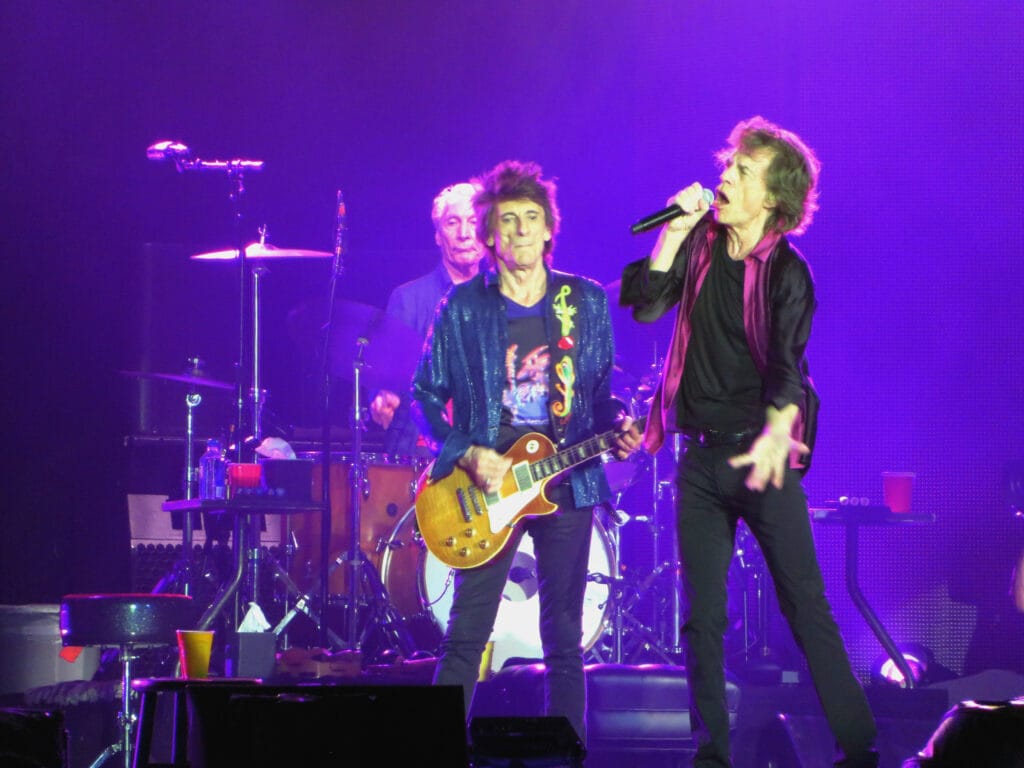 Best Guitar Solos of All Time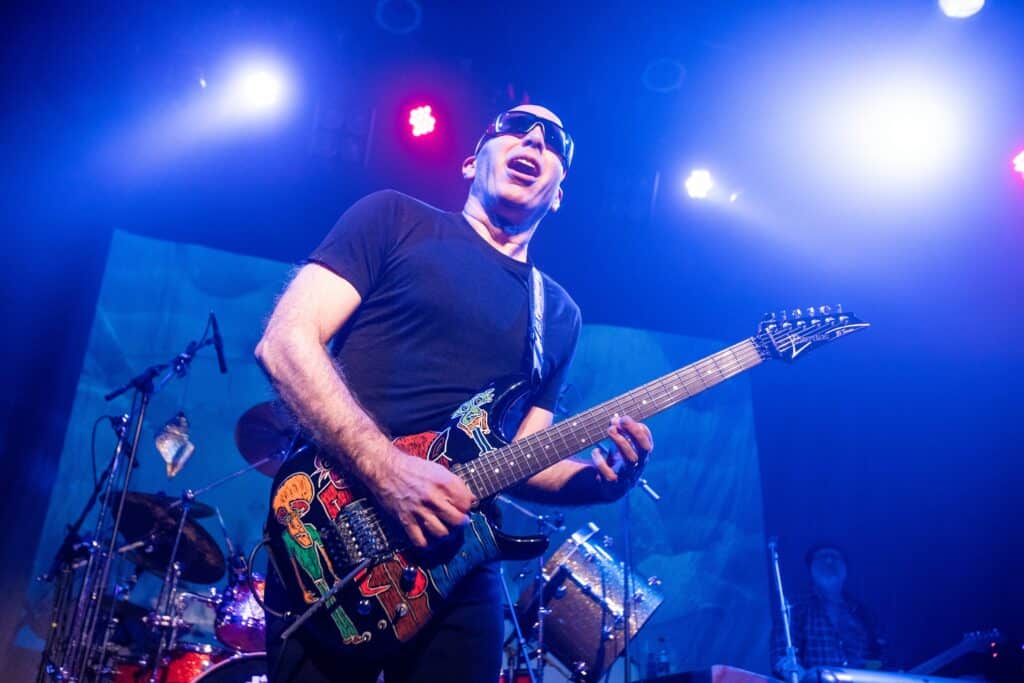 30 Best Guitar Solos of All Time