There are dozens of pianists out there, but these most famous pianists stand out because of their piano playing prowess and compositions filled with raw emotion that influenced different genres and a generation of aspiring musicians! Some of them are even considered classical music heavyweights.
Here are the top 18 famous pianists and their most riveting musical pieces.
1. Frédéric Chopin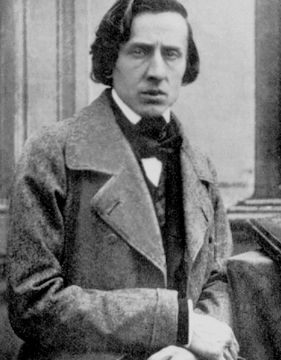 Frédéric Chopin, commonly known as Chopin, is arguably one of the most famous pianists of the 19th century and the greatest virtuoso pianist. Born in March of 1810, this French and Polish pianist started playing the piano at six.
In his early life, he began taking lessons from Wojciech Zywny. He started playing private parties through practice before enrolling at the Warsaw Conservatory at 16 years old.
Chopin's career began three years after enrolling at the Warsaw Conservatory. He spent time in Vienna at 19 to write his first etudes from 1829 to 1832. After starting his career in Vienna, he moved to Paris to teach piano and compose.
There weren't any official awards during this time, but Chopin would have won several if there were. Despite his short career, we still consider him one of the most famous pianists today and can attribute the creation of the sonata, the ballade, and the scherzo to him.
Chopin composed most of these between 1840 and his death in 1848. Some of his most famous pieces are:
2. Arthur Rubinstein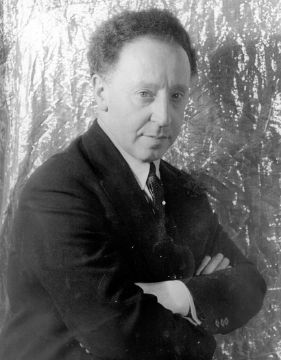 One of the most famous piano players of the 20th century is Arthur Rubinstein. He's a Polish-American pianist born in Poland and started playing piano earlier than Chopin. At three years old, he discovered his love for the piano.
Rubinstein's pianist journey started early in life as he enrolled in the Warsaw Conservatory at eight years old. From here, he studied in Berlin under Heinrich Barth for a few years before officially starting his European career at 13 with the Berlin Philharmonic.
Throughout Rubinstein's career, he became one of the best pianists and Chopin interpreters of all time. His concert at Carnegie Hall is what launched his fame. He's known for performing works by Chopin, Ravel, Stravinsky, Beethoven, Mozart, etc.
Rubinstein won eight Grammys throughout his career and the Medal of Freedom in 1976. Some of his most famous pieces you may know are:
3. Sergei Prokofiev
Prokofiev was born in 1891 in Sontsovka, Ukraine, in what was then the Russian Empire. His mother is the one who first taught him how to play piano around the age of five.
By nine years old, Prokofiev composed his first opera, The Giant, and several other pieces. Sergey Taneyev, the composer, visited Prokofiev to help prepare him for the conservatory in St. Petersburg, Russia. The pianist was there for ten years and made his first pianist appearance in 1908, starting his career.
He continued his career not only as a pianist but composer, with his first composer debut in 1911. He composed film scores, operas, concert music, symphonies, and ballets.
Prokofiev toured the world, sharing his pieces with anyone who would listen. Unfortunately, it wasn't until after his passing that he received any awards. He won the Lenin Prize in Literature and Art in 1957 and was honored in the Grammy Hall of Fame in 2009.
Prokofiev has several famous works that you might not even realize are his. Here are some of his favorite pieces:
4. Claude Debussy
Claude Debussy is a French pianist and composer who was born in 1862. He grew up in poverty but displayed immense musical talents early. While he started taking lessons at seven, it wasn't until he was 11 that he got the opportunity to study at the Paris Conservatory.
While Debussy was talented, his teachers found his passion for musical innovation strange. This innovation later made him one of the greatest pianists and composers of the late 19th and early 20th centuries. Though his innovations seemed odd, he won the Prix de Rome in 1884.
Debussy worked his whole life composing and playing piano, but his work was largely unknown until 1902. His opera, Pelleas et Melisande, is what put him on the map.
Soon he became part of the Legion d'honneur and the governing council of the Conservatoire in Paris.
Since his passing in 1918, many people have recognized him as the father of musical impressionism.
Some of Debussy's best pieces are:
5. Ludwig van Beethoven
Even if you don't know a lot about pianists, you've heard of Ludwig van Beethoven. Beethoven was a German pianist and composer born in 1770. It's no surprise that Beethoven had musical talents since he was born into a family of singers.
Something that sets Beethoven apart from other famous pianists is that he wasn't a child prodigy. He wasn't recognized by anyone other than his family for his musical abilities until 18. Before being recognized for this talent, his father began teaching him piano.
Beethoven went on to study with Mozart in Vienna but then transitioned into working as a music teacher and ghostwriter. It wasn't until 1795 that he had his first debut.
He continued to compose and perform throughout his career while teaching other pianists. Beethoven lost his hearing in his early 30s, but that never stopped him. Awards weren't typical at this time, but there's no doubt he would've won many if they were.
The name Beethoven is famous on its own, but you probably know these famous works:
6. Lang Lang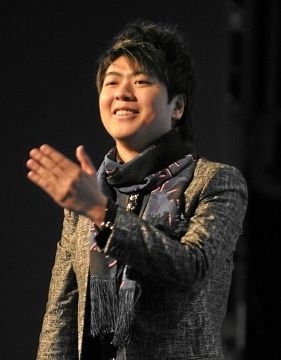 One of the most famous piano players of the 21st century is Lang Lang. This pianist was born in 1982 in Shenyang, China, and started playing and studying piano at only three years old. At the age of five, he performed in his first public recital only two years later.
When he was 15, Lang Lang moved to Philly to study at the Curtis Music Institute. He was there for five years before making his American debut in 1998. He went on to play with the Chicago Symphony Orchestra and started becoming well-known in the western world in 1999.
Throughout Lang Lang's career, he traveled the world, playing with orchestras at the 2008 Summer Olympics and even the 2009 Nobel Peace Prize Ceremony.
As one of the most sought-after pianists of the early 21st century, Lang won several awards throughout his career. He won the Ondas Award for Music, Classic Brit Award for International Artist of the Year, the United Nations Messenger of Peace, etc.
Some of Lang Lang's best-known works include:
7. Johannes Brahms
Johannes Brahms is another German pianist who got their start playing at an early age. Born in 1833, at only seven years old, In his early life and adolescence, he used his talents to earn money for his family.
He continued playing and composing before getting introduced to the famous composer Robert Schumann at 20 years old. Schumann proved to be influential and supportive of his music, which allowed more people in musical circles to pay attention to Brahms.
This pianist won two awards in their lifetime. Brahms won the Austrian Decoration for Science and Art and the Bavarian Maximillian Order for Science and Art.
Brahms composed and played piano during the Romantic period, which you can hear through his works. His career focused on writing chamber music, choral music, concerts, symphonies, and classic piano pieces.
Two of his most famous works are:
8. Wolfgang Amadeus Mozart
We can't talk about famous pianists without mentioning Wolfgang Amadeus Mozart. Born in 1756, this Austrian pianist started learning how to play piano at three. When he was five, he began composing the first of hundreds of pieces he would create in his lifetime.
Mozart's early life revolved around playing and composing piano pieces. Eventually, when he was seven, his father took him and his sister around Europe, where they played their music for crowds of people.
Mozart's career focused on composing a wide variety of pieces. Throughout his short life and career, he created over 800 different pieces of music that are still listened to and played today.
As we mentioned before, this period wasn't known for handing out awards, but Mozart was well deserving. There are dozens of famous pieces by him, but these are a few of his most well-known:
9. Sviatoslav Richter
Sviatoslav Richter is another excellent pianist from Zhytomyr, Ukraine, and the previous Russian Empire. His father taught him about music from an early age, while Richter studied piano on the side and essentially taught himself.
Richter mainly focused on composing in his early life, but his interest shifted to primarily piano. When he was 15, he began working at the Odessa Opera. He moved his formal piano studies to the Moscow Conservatory in 1937.
Richter's career is primarily noted for his extensive repertoire, imagination, and poetry when performing. In 1949, he went on several tours throughout Asia, Europe, and then later the United States.
Richter won the Stalin Prize, a Grammy, and the Lenin Prize throughout his career. His repertoire is extensive, but these are some of his best-known works:
10. Glenn Gould
Glenn Gould is a Canadian pianist from Toronto. He's another excellent pianist who started playing when they were very young. Gould first started playing a three and starting composing when he was five.
The Royal Conservatory of Music in Toronto welcomed him to the school when he was ten, allowing him to graduate when he was 14. One of the reasons Gould is so famous and appreciated is his ability to take classic pieces and make them his own.
When he was ten years old, he made his American debut. Gould performed for nine more years before ending his performance career in 1964.
Just because he stopped performing didn't mean he stopped composing. His career then focused on recording, editing, and producing music. Before passing in the 1980s, he won a Grammy, Lifetime Achievement Award from Recording Academy, and a Juno Award.
If you want to check out some of his most impressive work, these are the pieces:
11. Sergei Rachmaninov
Sergei Rachmaninov was born in Russia in 1873 and developed most of his early piano skills from his cousin, Aleksandr Siloti. He's the last great example of Russian Romanticism for pianists. His cousin sent Rachmaninov to Moscow to train with Nikolay Zverev when he was young.
Rachmaninov stayed in Moscow studying, playing, and composing until he graduated from the Moscow Conservatory when he was 19. It wasn't until he performed his Piano Concerto No. 2 in C Minor in 1901 that his career took off.
With the rise of his popularity came a spike in creativity. By 1918, he had moved to the United States, where he continued playing and conducting. He even went on to rewrite some of his original works. After her passing, he was inducted into the Grammy Hall of Fame.
Some of Rachmaninov's most famous pieces you should listen to are:
12. Alfred Brendel
Alfred Brendel is a famous piano player from Czechoslovakia, now the Czech Republic. When he was very young, his family and he moved to Croatia, where he started studying piano at six.
After WWII, he continued to play piano, even without formal lessons. He explored composing and perfecting other pianists' pieces. When he was 17, he made his performance debut by playing a concert of Liszt, Brahms, Bach, and some of his own work.
Brendel went on to tour around Latin America and Europe following the success of his debut. He performed throughout his career while writing more of his own work. He also recorded several pieces.
This pianist won many awards. A few of them were the Juilliard Medal and Ernst von Siemens Music Prize. If you've never listened to Brendel's work, here are some you should look into:
13. Franz Liszt
Franz List was born in what is now Raiding, Austria. His father was a musician and started teaching him piano when he was seven. Liszt started writing his pieces shortly after starting lessons and was performing by nine.
People were so impressed with Liszt's performances that benefactors paid for him to study music in Vienna. When he was 11, he made his Viennese debut which helped launch his musical career.
Liszt was a Hungarian composer, pianist, and music teacher throughout his career. Liszt also had a few periods where he toured as a traveling piano player, but he stopped touring to focus solely on composing.
Liszt won a few awards like the Order of the Iron Crown and the Pour le Mérite. With such a great career, you can't miss listening to these popular pieces by Liszt:
14. Johann Sebastian Bach
Johann Sebastian Bach is one of the greatest pianist of all time. Born in Germany in 1685, his father taught him music theory until he was ten.
By 1703, Bach began his career as a court musician, where people took note of his talent. He had several jobs as a church organist, and in between playing for the church, he would compose.
While he was a famous organist in his lifetime, it wasn't until after his passing that his compositions were made famous by later pianists. Bach never won an award himself, but people have won awards for playing his music.
The great pianist Bach most notable pieces include:
15. Franz Schubert
Franz Schubert is an Austrian pianist from 1797. He began playing when he was a child, and Salieri took notice of his talents and encouraged him to compose. He spent most of his early years playing music at home with his family.
Throughout his career, Schubert composed over 600 pieces. Even though he was widely talented and had plenty of music, he only performed publicly once with his works.
Schubert was not widely known during his lifetime but was celebrated by later composers. These are some of his most famous compositions:
16. Vladimir Horowitz
In 1903, Vladimir Horowitz was born in what's now Ukraine. Like many other pianists, his mother taught him from an early age. By the time he was nine, he had learned piano and music theory at the Kyiv Conservatory.
His first public debut was when he was 17 years old. This debut kick-started his career, and before he knew it, he was touring through Russia, Europe, and North America. In 1928, his performance in Carnegie Hall made him famous in the United States.
During his career, he recorded several of his concerts and compositions. He even taught a few students here and there as a classical pianist.
His success can be seen through his awards and achievements. He won 25 Grammys, the United State Presidential Medal of Freedom, and the Grammy Lifetime Achievement Award. To listen to his incredible pieces, these two are popular:
17. Art Tatum
Arthur Tatum is one of the most famous jazz pianists ever. Tatum was born in Ohio and started playing piano when he was young. Clearly, he had talent, but his skills were much more impressive because he had bad vision, so he mainly relied on his ear to learn.
When he entered middle school, he started formal piano lessons. When he was a teenager, he entered a competition and won. From here, he began playing jazz piano on a local radio station and then with Adelaide Hall's band in New York.
Tatum played in several jazz clubs and on many recordings. In 1938 he played in England, which improved his standing, and his career as a soloist expanded.
While he was a beloved musician when he was alive, it wasn't until after his tragic passing in 1956 that he won any awards or accolades. He was inducted into the DownBeat Jazz Hall of Fame and was given a Grammy Lifetime Achievement Award.
Some of his most notable works include:
18. Claudio Arrau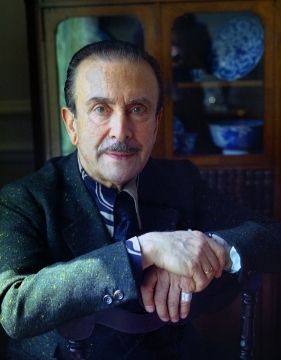 Claudio Arrau is one of the most famous piano players to come from Chile. Arrau was born in 1903 as the youngest child of his parents.
His mother supported the family by teaching piano to people in their town, including Arrau. Arrau proved to be a child prodigy, and the Chilean government sent him to Berlin to further his piano skills at only eight years old.
He started touring the world in 1914, sharing his talents with everyone. This pianist's career was largely focused on performing Beethoven, Debussy, and Chopin. You can find recordings of his performance of their works, and throughout his career, he performed roughly 100 concerts annually.
Arrau became internationally known following WWII and earned himself several awards. He won the Liszt Prize, the Favorite Son of Mexico, and the Knight of the Order of Arts and Letters in France. If you want to listen to some of Arrau's works, these are popular options:
Who Are Your Favorite Famous Pianists?
These 18 famous pianists may have lived across different centuries, but their love for playing the piano and composing is something they share. Now that you know a little more about these famous pianists, you can appreciate their pieces that much more when you're listening or playing them.