While the clarinet is a common instrument across different genres, these 13 famous clarinet players have taken this woodwind instrument to the next level with their mastery, skills, and career. Many of them started at a young age and won several world-renowned awards. Who are these popular clarinetists? You'll find them below.
1. Sabine Meyer (1959-)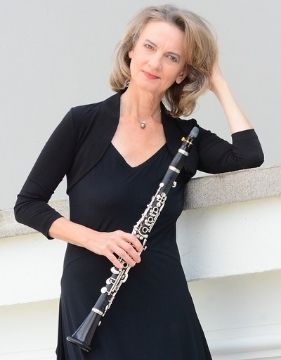 Sabine Meyer, a modern classical clarinetist, is among the most influential and famous clarinet players today. She comes from a family of clarinet players, where her father, brother, and also her husband are accomplished clarinetists. Because of her background, she learned how to play the instrument from an early age.
She has played the clarinet both as a band member and as a soloist. As a band member, she played for Berlin Philharmonic and Radio Symphony Orchestra.
Her appearance in the Berlin Philharmonics, which she was called for by Karajan, is what made her famous and why she is on the list of the 13 famous clarinet players. However, since she was among the first females in the orchestra, some people did not welcome her so well.
As a soloist, she has built a successful career and recorded numerous albums. She plays all styles of classical music and is a committed chamber music performer.
She has achieved a lot during her career and won many awards, including eight different ECHO awards.
2. Martin Frost (1970-)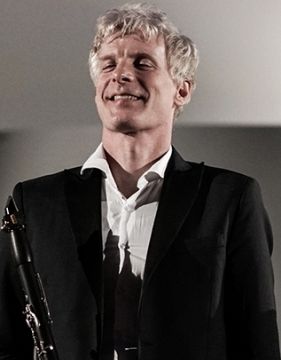 Martin Frost is a Swedish Clarinetist who repeatedly looks for new ways to challenge, shape, and rebuild the arena of classical music.
He had an early interest in music, which started with him learning the violin at five years old but changed to the clarinet at eight years. While he is an excellent solo clarinetist, he also tours frequently with orchestras like Philharmonics Berman, Hamburg Symphonics, and the Austrian Camerata Salzburg.
Being that there are many solo clarinetists, Martin looked for a way to make himself stand out. He made a composition where he combines music with acting elements and dance, making his performances entertaining for all his audience members.

One of his greatest achievements is the Leonie Sonning Music Prize he won in 2014, being the first clarinetist to receive it.
3. Anton Stadler (1753- 1812)
Anton Stadler, an Australian clarinetist, was a famous classical clarinetist of his time. He is well known because his clarinet playing motivated the popular compositions of Wolfgang Amadeus Mozart.
While many people remember him for his contribution to Mozart's compositions, he had talents in playing other instruments like the violin and basset horn.
4. Benny Goodman (1909- 1986)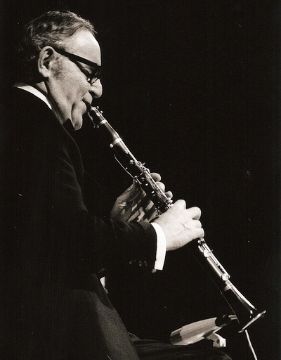 Commonly known as the "king of swing," Benny Goodman is one of the most famous jazz clarinet players in history. His first experience with live professional performances was during concerts in Douglass Park, where his father took him and his siblings.
He later joined music lessons where he received instructions from a classically trained clarinetist. After two years, he joined Hull House's boy's band club and received lessons from James Sylvester, the director.
He then started performing, but his career hit then heights in the 1930s and 1940s. One of his best-remembered jazz concerts was in 1938 at the Carnegie Hall.
Later, Goodman became the US jazz ambassador, and he toured Russia, Japan, and South America. For his achievements, he received the Grammy Lifetime Achievement Award.
5. Vasilis Saleas (1958-)
Vasilis Sales is a Greek clarinet player born in Mesolongi. He learned how to play the clarinet from his father when he was nine years old, and after two years, he performed for the first time in a club.
When he was 14, he had mastered the instrument, and he recorded his debut disc. One of the things he is known most for is keeping Laiko, a Greek fork music genre, alive and introducing clarinet playing to Greek pop music.
In the 1990s, he began as an accompanist, where he performed with Mikis Theodorakis and Vangelis Papathanassiou but later started releasing solo albums.
6. Richard Stoltzman (1942-)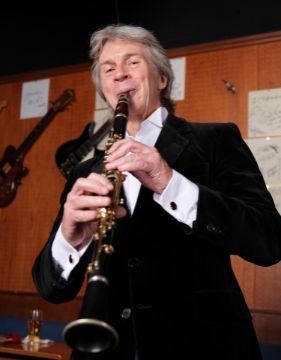 Richard Stoltzman is among the 13 famous clarinet players in America today who specializes in playing classical music. He gained his music exposure from his father, who was a big band music fan.

When he was eight, Richard started learning how to play the clarinet and later started playing with his dad at community functions and Sunday School Orchestra. Today, he records albums as a solo artist and also performs with big orchestras. He also has a YouTube channel where you can find his music samples and performances with Sesame Street, a children's TV program.
One of the most iconic awards he has received is the Best Chamber Music Performance Grammy Award, which he has received twice.
7. Eric Dolphy (1928- 1964)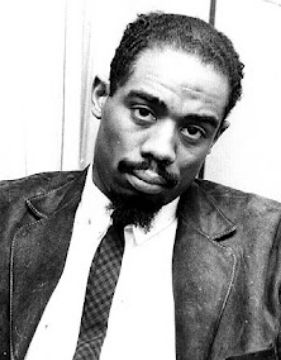 Born on 20th June 1928 in Los Angeles, Eric Dolphy was a bass clarinetist, flutist, and jazz alto saxophonist. He started learning music when he was six years old, where he began with learning the saxophone and clarinet.
He later got a two-year scholarship at the University of South California, where he continued learning music. When he was 13, he received an award from the Orchestra festival and California School Band.
Eric Dolphy is recognized for the impact he had on the evolution of jazz music. That is because he established the flute and bass clarinet into jazz music.
He got to work with well-known musicians and artists like Miles Davis, Booker Little, Charles Mingus, and John Coltrane because of his expertise and improvising abilities. One of his greatest albums was "Out to launch," which is still considered a great album to date.
Eric Dolphy passed away in 1964, but even after that, people still honored him by paying tribute in interviews and playing songs in his honor.
8. Johnny Dodds (1892- 1940)
Born in Waveland, Johnny Dodds was an American alto saxophonist and jazz clarinetist. He grew up in a musical environment, with his dad and uncle being violinists and his sister playing the melodeon. He began his instrumental skills with a toy flute, but he learned how to play the clarinet at 16 years.
Because of his love for music and instruments, it did not take him long to learn, and he soon became a legend.
He made such an impact in the Jazz music industry that Benny Goodman credited his works and said nobody else could achieve the fine tone that Johnny did. Because of his achievement and level of talent, he earned a place in the Jazz Hall of Fame.
9. Hüsnü Senlendirici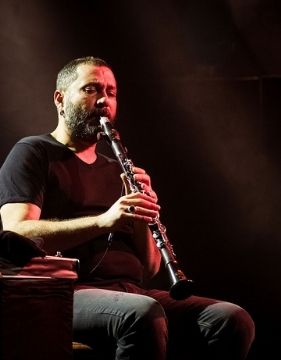 Born in Bergama, Turkey, Hüsnü Senlendirici is one of the most popular Turkish clarinet players. One thing that makes him stand out is that he plays traditional folk style music and incorporates western rock stars' characteristics.
He came from a musical family, with both his grandfathers playing the clarinet and his father playing the trumpet. He also joined Istanbul Technical University, where he learned Turkish music. Throughout his career, he has performed in numerous festivals globally and played in several bands. He has also hosted a Turkish TV channel that broadcasts music shows.
10. Sidney Bechet (1897- 1959)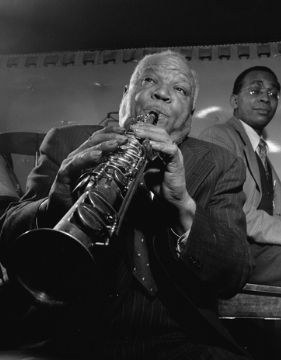 Born in New Orleans, Sidney Bechet was an American clarinetist, jazz saxophonist, and composer. He is commonly known for being the first recorded jazz soloist.
Sidney mainly taught himself how to play different instruments that were lying around his house but later specialized in the clarinet. When he was six, he started performing with his brother's band at social and family events.
During his career, he worked with great jazz artists like Clarence Williams and King Oliver. One of the things that saw him get to the top was his power to improvise, and he even got recognition from Ernest Ansermet.
One of his achievements was the recognition in the DownBeat magazine Hall of Fame in 1968.
11. Sharon Kam (1971-)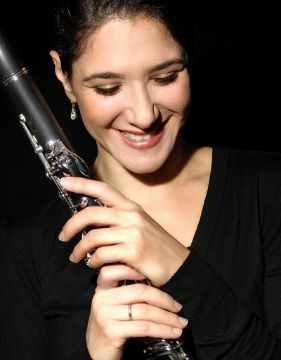 Kam is an Israeli-German modern classical clarinetist. She studied music at Juilliard School of Music, and at 16, she made her first orchestral performance with the Israel Philharmonic Orchestra. Her clarinet music career included playing for well-known orchestras in the world like Chicago Symphony Orchestra, London Symphony Orchestra, and the Berlin Philharmonic.
She has won many awards and prizes throughout her career, including the one after she won the ARD International Music Competition and the ECHO Klassik Prize.
12. Carl Baermann (1810- 1885)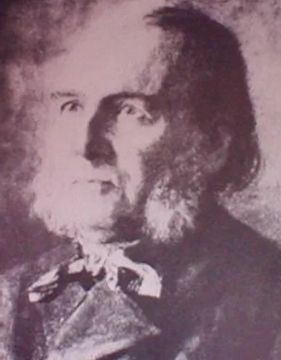 Carl was a German clarinetist and composer. He started learning the clarinet as a child with his father as his teacher. He even played in the Munich court occasionally at 14.
One of the things he is most known for is developing the Baermann-Ottensteiner key system, which was the most common key system in his time. He also wrote a clarinet book that many German students use to date.
Apart from being the principal clarinetist in the Munich court orchestra, he also composed several solos pieces.
13. Artie Shaw (1910- 2004)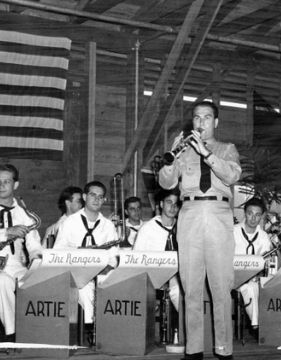 Artie Shaw, an American composer, is a clarinetist, and bandleader. He started by learning the saxophone at 13 but switched to the clarinet at 16.
He made many records throughout his musical career, but the most famous one was the 1938 "Begin the Beguine." He also led and performed with several bands like the Burns and Allen Show Band and orchestras.
One of the biggest awards he received was the Grammy Lifetime Achievement Award and was also on the DownBeat magazine.
Conclusion
The clarinet is an instrument that you can use in different genres of music and in collaboration with other instruments.
If you want to learn, you can use the compositions of the 13 famous clarinet players to learn and grow your talent. You can also adopt some of their different styles and find a way of getting to their level while being unique.