Despite being blind, this list of pianists defied all the odds, impressing listeners and other musicians with their impeccable piano mastery and talents. These pianists are even household names in the music industry. Here's a closer look at the most talented, gifted, and famous blind pianists.
Ray Charles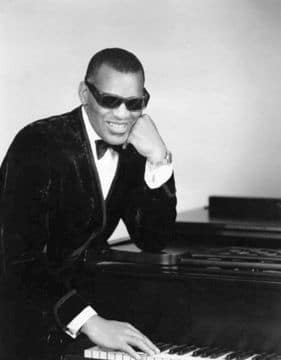 Popularly recognized as the "Father of Soul," pianist Ray Charles is a legend in his own right and one of the most unique and skilled blind black pianists. Charles was born in the Deep South in 1930 and built a reputation through his piano mastery.
Ray Charles started to lose sight at age five. By age seven, he was completely blind. Despite this, he grew to become the world's finest blind pianist.
Barack Obama loved his rendition of "America the Beautiful," which was memorable because of his distinct voice and piano skill. In 2021, he became the third African-American beatified honored by the Country Music Hall of Fame.
He was also a prosperous businessman. He did more than just start a label for his career; he also started a foundation to help deaf kids.
Ray's southern blues sound has won him fans all around the world. He became even more appealing because his performance reflected his unique character.
His most well-known tunes are "Hit the Road Jack" and "Georgia On My Mind."
George Shearing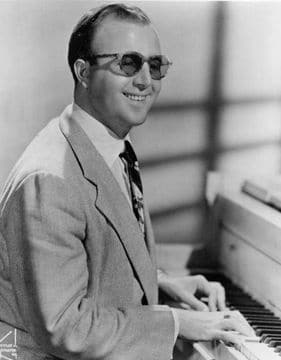 Shearing, one of the finest blind piano players, was born in 1919 in England and went on to write over 300 unique compositions.
Shearing, who was born legally blind, taught himself to play the piano at the age of three. In 2007, Queen Elizabeth II of England awarded him a knighthood. Shearing also played with this fantastic instrument at the White House for three presidents. This gave him a chance to be among the most well-known blind jazz pianists and grew his desire for music.
Shearing's song Lullaby of Birdland is likely his most well-known piece. His particular style involves deep, resonant harmonies and intricate block chords.
Stevie Wonder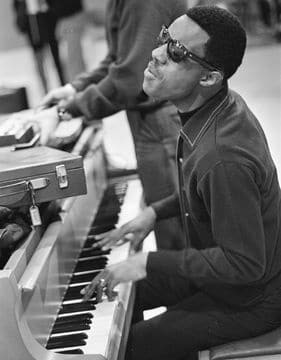 Stevie Wonder was born in 1950 and became blind soon after birth. He spent his early years in his local church playing the piano, drums, and harmonica. Stevie got employed by Motown Records when it became known that he had exceptional musical skills. As a blind pianist, his ambition was to become the greatest pop singer of all time.
In 2014, President Barack Obama gave him the Presidential Medal of Freedom for his achievements. Wonder was also inducted into the National R&B Hall of Fame in 2019.
I Just Called to Say I Love You, Superstition, and Sir Duke are among his most well-known tracks.
Marcus Roberts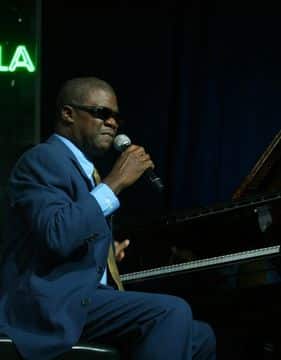 Roberts was a well-known jazz pianist and the wayward son of a well-known gospel singer. He became visually impaired at the age of five due to glaucoma and cataracts.
His blind mother began teaching him the piano at a young age. His mother had likewise learned to play the piano on her own.
In a magazine interview, he purportedly said that his mother taught him how to feel and play the piano with his whole body.
Marcus enjoyed a wide range of jazz genres, including bebop and stride piano. He displayed aptitude at an early age compared to his musical heroes, like Bud Powell. In his twenties, he went on tour with Wynton Marsalis, one of the most prominent jazz performers of the day.
He has received several honors and contests during his career. This includes the Personal Achievement Award in 1998 by Helen Keller. He also won the Young Artist's Award in 1982. Two of his best-known works are The Truth Spoken and Deep in the Shed.
Ronnie Milsap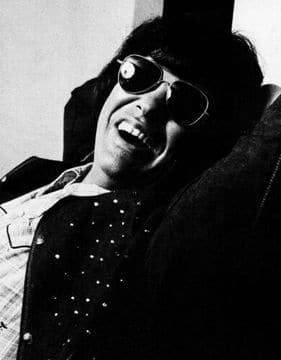 Ronnie's musical skills gained recognition at the Moorehead School, which he joined after his parents abandoned him as a child. He was born blind and is famous for his country music. Milsap's grandparents began teaching him braille when he was six years old.
Despite his school's heavy emphasis on classical music, Milsap got interested in jazz and rock & roll. Ray Charles pushed him to pursue a career as a pianist. Instead of attending law school, Milsap went from Atlanta to Memphis to work as a keyboardist. He collaborated with JJ Cale, garnering Elvis Presley's moniker "Thunder on the Keys Milsap."
Milsap got awarded the Country Music Association Vocalist of the Year in 1976, and by 1977, his fame had become legendary. He is still active in the music industry, and fans of all types continue to appreciate his unique combination of country and soul. Two of his most well-known songs are "(There's) No Getting Over Me" and "Daydreams About Night Things."
Matthew Whitaker
Matthew was already blind at birth in Hackensack, New Jersey, and his skill was evident from an early age.
Matthew won the "Child Stars of Tomorrow" category at Amateur Night at the Apollo in 2010. He was just ten years old when he played at Stevie Wonder's induction into the Apollo Theater's Hall of Fame a year later. He returned to the Apollo in 2016 for the resurrection of Showtime at the Apollo on FOX TV, when his performance of Stevie Wonder's "I Wish" won over the crowd. He also got the ASCAP Foundation's Herb Young Composers Award for his original composition called "Emotions."
Ken Medema
Despite being born blind, Ken Medema became a popular pianist, composer, and performer. He was not only a master of the piano but also of other instruments. The majority of his concerts took place in different places around the United States, Canada, and Europe.
Medema began playing the piano at the age of five. When he was eight, he began taking classical music instruction using the braille technique. He could play the piano in various genres since he learned by ear. He is well-known for his compositions and musical performances like "Moses."
Diane Schuur
Diane Schuur is a well-known modern jazz singer and one of the most well-known female pianists. Diane, a 1953 baby, had Retinopathy of Prematurity, a rare ailment that led her to become blind at a young age.
Diane began learning to play the piano by ear after growing up in a musical family (his father was a local police officer and an amateur musician).
Schuur has received several honors. She was a nominee for three Grammys and won the award for best female jazz performance. Two of her best-known songs are "I Just Found Out About Love" and "You Don't Know Me."
Art Tatum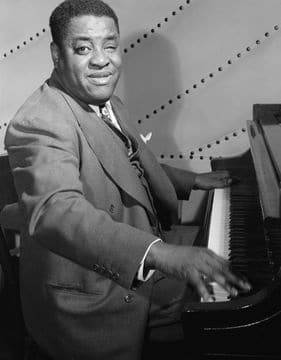 If you like jazz, you should be familiar with the well-known figure of Art Tatum. Tatum, one of the most famous jazz musicians, was legally blind. He became one of the world's most renowned blind pianists through his improvisational skills and extraordinary play-by-ear ability.
Tatum's brilliant career got cut short due to uremia complications in 1956, but his music received the Grammy Lifetime Achievement Award in 1989. Tea for Two and Yesterdays are two of his most famous works.
Andrea Bocelli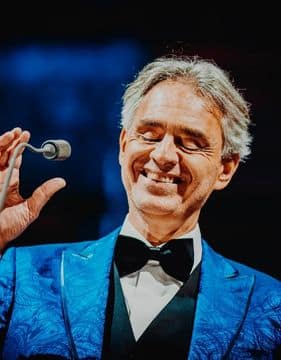 Bocelli is a singer and pianist who has distinguished himself as having one of the world's most magnificent voices. Andrea, like the majority of other blind pianists, became blind at the age of 12 due to congenital glaucoma.
At the University of Pisa, Bocelli studied law, piano, and several woodwind instruments. He received his big break in 1993, after many appearances at piano bars when a talent scout noticed him singing.
He collaborated with some of the industry's most well-known and iconic voices to create his brilliant career. This includes Luciano Pavarotti and Nicola Benedetti.
Andrea Bocelli, an Italian pop tenor, has won several Classical Brit Awards and got nominated for Grammy and Emmy awards. He also received a mark on the Hollywood Walk of Fame on March 2, 2010. Con Te Partir, which he presented at the 1995 Sanremo Festival, is perhaps his most well-known performance.
Nobuyuki Tsujii
Nobuyuki Tsujii, one of the most well-known blind composers, was musically talented from childhood. Even though he was born blind, his mother discovered that he had a fantastic sense of music when he was only two years old. At that age, he started playing Do Re Mi on a miniature piano, and by the age of four, he was an adept pianist of Jingle Bells.
At the age of seven, he was a musical prodigy, winning the Japan Competition for Blind Students. He also often performed abroad and won various accolades.
He also received many honors, including the Beverley Taylor Smith Award for Best Performance. He also got the Japan Film Critics' Award for Film Music Artist and the critics' prize at the 15th Frédéric Piano Competition.
This Japanese blind composer has many records, including his original creations. He only learned to play by ear; thus, his music and performance are absolutely faultless. Rondo on the Seine and Elegy for the Earthquake and Tsunami Victims are two of his well-known pieces.
Music Does Not Discriminate
The existence of a list of famous blind piano players demonstrates that learning and adjusting techniques are vital. These brilliant blind pianists have shown that even a visual impairment need not be an obstacle to a successful musical career. We hope that some of their experiences have been illuminating, and we strongly suggest you check out their songs and stage shows.
Interested in discovering other talented musicians? Make sure to read our famous classical piano composers.