One might think all it takes is charisma, natural singing talent, and a viral video to become a famous singer. The truth is, many world-renowned singers have years of experience, and some even have a degree. Good thing these 11 best singing colleges can set aspiring singers or vocalists on the right path.
11 Universities for Singing
The schools listed below are among the best based on their technical skills, training programs, faculty, and amenities available.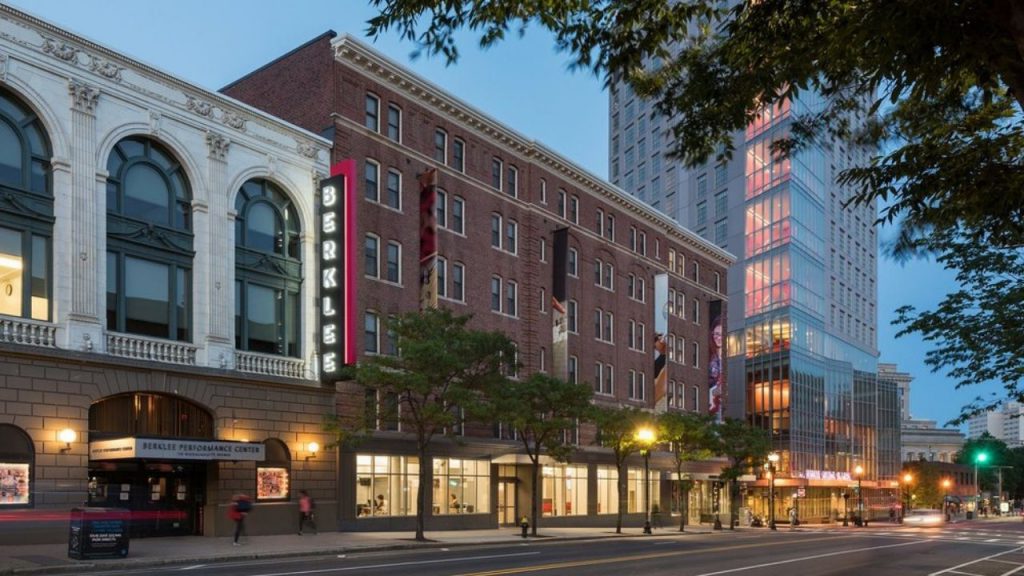 This is one of the best colleges for singing. It is located in Boston, Massachusetts, and another campus in New York City and Valencia, Spain.
This singing school offers certificate, diploma, undergraduate, and graduate courses on campus or online.
Twelve majors such as Composition, Songwriting, and Music Therapy are available for undergraduate programs. Graduate programs offer training in global jazz performance, Music and Creative media, and technology.
The core curriculum is rigorous, including instruction in principal instruments and training on the business side of music. The students must also participate in at least one or several of the seven hundred concerts and performances held annually. The admission process involves students must hand in an audition tape and arrange for an in-person audition and an interview. Some of the notable alumni include Quincy Jones, John Mayer, Lala Hathaway, among others.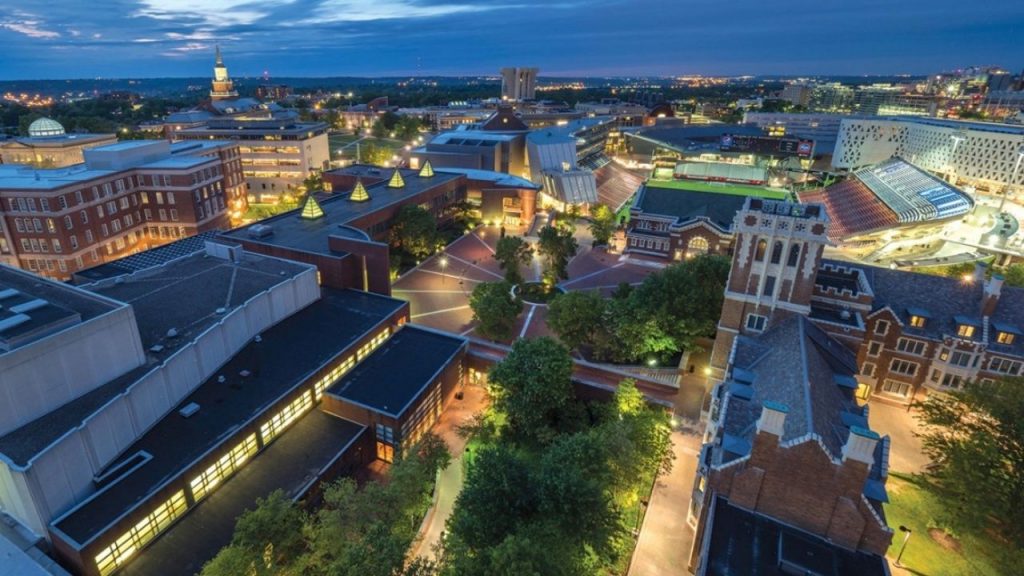 The University of Cincinnati Conservatory of Music College is located in Cincinnati, Ohio.
It has several programs available, including Composition/Musicology/Theory, Commercial Music Production, Jazz Studies, Music Education, Performance Studies, and a host of other arts-based courses.
The application process is stringent. Aspiring University of Cincinnati students need to complete and submit all the necessary paperwork. The university will then pre-screen all applicants. Students who passed the preliminary evaluation will receive a callback (audition and interview).
The school produces six full-length operas yearly and over one thousand public events, including solo recitals, musical theatre performances, and masterclasses. The curriculum includes weekly lessons and performances.
Notable alumni include Rafael Acha, Tamara Wilson, and a host of many others.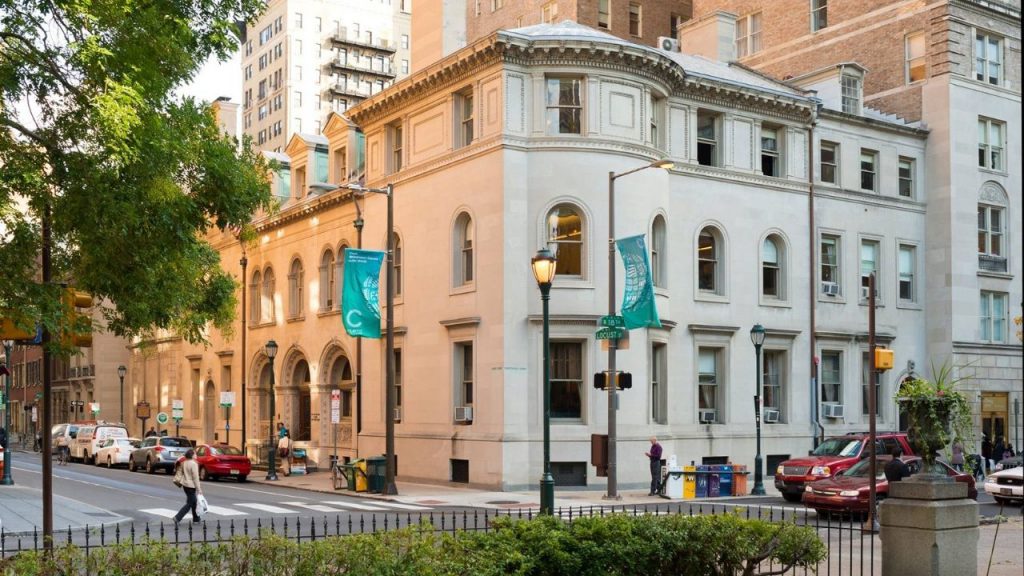 This music conservatory is one of the best colleges for singing. It is located in Philadelphia, Pennsylvania, was founded in 1924.
Similar to the University of Cincinnati, the admission process at Curtis Institue of Music is rigorous – applicants are required to do a live audition after passing the pre-screening process. Alumni include famous composers such as Gian Carlo Menotti and Nino Rota and famous conductors Alan Gilbert. Notable faculty is Imani Winds, among others.
This is the music school at the University of Rochester, located in Rochester, New York.
The conservatory offers Bachelor of Music, Master of Music, Master of Arts, and Doctor of Musical Arts with courses in Musicology, Music teaching and Learning, New Music, Voice, Opera, Vocal Coaching, and many others. The teaching model focuses on performances with the students in the studio with musicians from the faculty or visiting artists and in private or with other students.
The application process is through auditions. Some notable faculty in the school are Katherine Ciesinski, Ralph P. Locke, and Anthony Dean Griffey.


The Manhattan School of Music is located in New York, New York.
Founded in 1917, the school is well known for its jazz programs. Programs include Classical with various courses, Orchestral Performance, Jazz Arts, Musical Theatre, and Contemporary Performance. All students are required to take Music Theory, Music History, and other performance arts courses. The admission process is through pre-screening of submitted musical material and auditions.
Some notable jazz alumni include Hugh Masekela, Harry Connick Junior, and Herbie Mann.
The New England Conservatory is the oldest music conservatory located in Boston, Massachusetts.
This school offers undergraduate degrees with various majors in classical performance, jazz, contemporary improvisation, composition, musicology, and music theory. Graduate degrees include courses in accompaniment and conducting.
The students receive private technical lessons with faculty, and live performances characterize part of the training. Students are expected to take part in choral concerts, opera productions, and opera scene programs. Admission is via auditions.
Some of the famous faculty residents in the school include Carol Rodland, Dominique Eade, and Cecil McBee.
The Juilliard School was established in 1905. Located in New York, New York, Julliard is a private school exclusively focusing on music studies.
The programs in the school include BFA in Dance, Acting, Music, Vocal Arts, Jazz, and Historical Performance. The training includes performances through school-based orchestras and ensembles. The Juilliard String Quartet and the American Brass Quintet include faculty and students.
Admissions are carried out by applying and auditions. Notable alumni include Viola Davis, Robin Williams, and Miles Davis.
The Shepherd School of Music is one of the best universities for singing in the US.
Its programs include Composition, Brass, Musicology, Voice, Piano, String, Opera Studies, Conducting, and many others.
The students get practical performance learning experience through the Brass Ensemble, String Quartet Residence, The Shepherd School Symphony and Chamber Orchestras, Rice Chorale, and other ensembles. The school also hosts two complete operas annually where all music students must participate and more than four hundred free concerts held by students and faculty.
There is also individual training offered for the students. Auditions are carried out to get into the school. Famous alumni include conductor Efraín Amaya, violinist Zachary Carrettin and William VerMeulen, a famous horn player and horn professor.
The University of Michigan School of Music, Theatre & Dance is located in Ann Arbour, Michigan.
The school's undergraduate programs include Composition, Dance, Musicology, Jazz and Contemporary Improvisations, Music Education, Music Theory, Conducting, and many others. Graduate programs are similar but on a specialized level.
As far as teaching is concerned, this is one of the best colleges for singing and acting as it includes one-on-one training sessions with faculty, language studies, and performances. The activities are held by the various ensembles, bands, and orchestras that hold at least six main stage productions and concerts yearly.
To get into the music school, the faculty holds auditions. Some famous alumni include Madonna, James Earl Jones, Cynthia Phelps, and Ashley Putnam.
The Jacobs School of Music is located in Bloomington, Indiana, at Indiana University.
The programs available for students include Bachelor of Music, Master of Arts, Master of Music, and Doctor of Music degrees, among other musical programs. Students are required to be involved in the least one ensemble every semester. The twenty-eight ensembles include bands, choirs, and orchestras.
Well-known former students include Angela Brown, Joshua Bell, a notable violinist, and Michael Weiss.
Academy of Vocal Arts, located in Philadelphia, Pennsylvania, is one of the best singing colleges for opera singing training.
The school runs just one program on Performing Opera. The training includes opera, art song, and oratorio performances, with vocal lessons offered one-on-one by conductors and vocal coaches. The audition process is rigorous, with pre-screening then live auditions carried out in the semi-finals and final stages.
Faculty includes voice coach David Antony Lofton and Bob Rowland, who teaches opera history, among other notables.