While one of the lesser-known instruments today, the viola used to be extremely popular. In fact, many people known as composers today were originally famous viola players including Bach, Mozart, Beethoven, Dvorak, Schubert, Mendelssohn, Glinka, Hindemith. However, there have been many other famous viola players throughout history. In this article, we'll tell you about the best viola players of all time.
Most Famous Violists Throughout History
The following viola players span several centuries and have brought the viola into the limelight, sometimes commissioning works solely for viola.
1. William Primrose (1904 – 1982)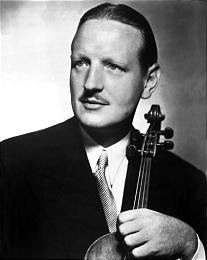 Primrose lived in the 20th Century during which he was a world-class viola teacher and performer. He was involved in many aspects of classical music including solo showcasing, instrumental teaching, orchestral employment, and string ensemble performance. This famous violist was popular for transcribing as well as arranging pieces (well-known) for his instrument. He had a technique that was celebrated and respected in his time. His recordings continue to receive glory to this day.
His mastery was so thorough to the extent that he made some of the most challenging solos he composed seem simple. William collaborated with musicians like Béla Bartók and Jascha Heifetz. Primrose commissioned Béla Bartók to compose a concerto but died before completing the work. Tibor Serly took over the work and completed for Primrose to perform the finished version that was severely criticized for inauthenticity.
2. Tabea Zimmerman (1966 – Present)

Born in 1966, Zimmerman is popular virtuoso violist known for her natural and fresh talent. Tabea brings new energy to viola performance through her pleasantry and youth. She started playing as a child of age 3 and won competitions that launched her into her remarkable career. She has several accomplishments such as a handful of residencies, a position in the Arcanto-Quartet, a good number of esteemed music awards and that of being the youngest professor in Germany. Arcanto-Quartet is famous for its recordings of Claude Debussy and Maurice Ravel's rapturous works. Currently, she performs and teaches viola for a living.
She strongly believes in the community-based classroom and this formed the foundation of the group-teaching method that she currently employs. In addition, she greatly encourages independent pace and individuality in all her music lessons as this prevents excessive competition. Tabea advocates for a unified and communicative experience in ensemble settings because of her preference for direct contact with fellow players. These are the things that make her unique in her sense of musicianship that is team-based. Zimmerman is popularly known for her lack of interest in exerting control over viola performances.
3. Lionel Tertis (1876 – 1975)

Lionel Tertis was an integral part in the production of viola works in the 20th Century. Lionel did not like the tonality associated with regular-sized viola and therefore called for a larger one that was tailor-made for himself. A call that was later withdrawn only for him to design his own personal viola model. Tertis had a super ability on the viola from early in his music career and also a virtuosic talent of the violin. He had a strong admiration for the depth and velvety tones of the instrument. London's Royal Academy of Music employed him in the capacity of a professor. He is still credited for being the main contributor to the current success of the viola instrument. This is because he implored students and professors alike during his time at the school to fill the library of many violin pieces and cello with fresh viola compositions. William Walton, Benjamin Dale and Gustav Holst are the people who made good music for Lionel.
4. Yuri Bashmet (1953 – Present)

Born in 1953, Yuri is a Ukrainian-born violist. He is known to produce a unique blend of impulsive daring as well as musical sensitivity that is simply breathtaking. Yuri revamped viola through his world tours and his spicy performances of new works by Mark-Anthony Turnage, Gubaidulina and Schnittke. He has since set up his very own string ensemble called the Moscow Soloists where he is a part-time conductor. You can read more about Yuri here.
5. Nobuko Imai (1943 – Present)

Born in 1943, Nobuko is a renowned Japanese violist. She has successfully recorded over forty discs and is credited for setting up the Viola Space festival seventeen years ago that is held in Tokyo on an annual basis. Initially, she had played both viola and violin in high school as well as in university. Her passion for the instrument was first born when she heard it being played at the Tanglewood in America.
6. Lawrence Power (1977 – Present)

Born in 1977, Lawrence is a famous British viola player. He is known to play the viola in an intelligent and imaginative manner both as a chamber musician and a soloist. Power has recorded works from York Bowen to Rubbra. Many people consider him to be a successor to the great Lionel Tertis, Fredrick Riddle, and William Primrose. He finds the viola sound to be quite close to the range and sound of the human speaking voice which is why he loves playing it.
7. Carl Stamitz (1745 – 1801)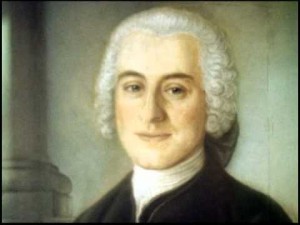 Carl began life as a violinist just like most famous viola players. He grew up in Germany and began to tour as a viola player following a stint at the renowned Mannheim Orchestra. He played for royal audiences with a taste of tenderness and majesty. Stamitz is categorized among the few musicians who actively championed the viola in his time.
Conclusion
The above list is not exhaustive as it only mentions seven individuals who have shaped the history of the viola in one way or another. It is important to note that there have been fewer famous viola players throughout history when compared to violinists. This is especially true in the modern day when viola is regarded as an accompanying instrument in orchestras.
The violists in the list above are from several different time periods. They have managed to dazzle audiences with the viola for many decades. These musicians spent many years honing their musical skills so as to become proficient at playing the viola. Truly, these famous violists have what it takes to nurture the soul and tame the beast of the viola. There passion and love for playing the viola is definitely a great source of inspiration to viola students.