Talking to whales may conjure up images of Dory in Finding Nemo trying to speak whale, but what if it were really possible? That's what...
Have you ever considered that classical music and heavy metal could be combined? This is exactly what Apocalyptica does - A Finnish band that...
So you're looking to step up from your very first bow… or maybe you're looking for an "all-terrain" second bow… or maybe you're a...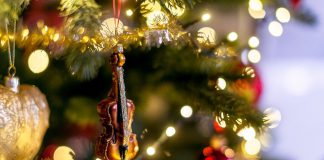 Need a gift for a favorite cello player? Finding the best cellist gifts for them can be tough, but don't fear! Whether you're looking...