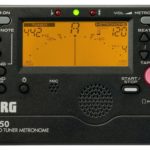 A tuner is an essential part of every musician's toolbox, and there are many options out there. You want to make sure you get...
Our free cello tuner is the easy way to tune your cello on the go. Simply click "Play" on the note that you're trying...
Dubbed as one of the most expressive instruments, the violin creates a lot of stories from its tone alone. But there are more stories...