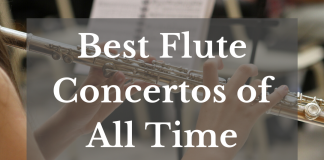 The flute is one of the oldest and most popular instruments that has been a part of orchestras for centuries. They are beautiful instruments...
Classical music is typically thought of as calming and romantic. You wouldn't expect to be headbanging at a symphony concert, but these pieces will...
The violin has long been one of the most prominent musical instruments in use, and some would argue that this instrument is the third...
If you want to amplify your violin or make your violin sound like an electric violin, you might want to purchase a violin pickup...