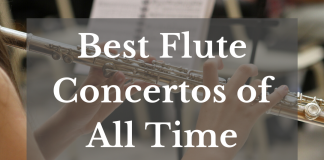 The flute is one of the oldest and most popular instruments that has been a part of orchestras for centuries. They are beautiful instruments...
Robots have been able to accomplish a lot of things from assembling cars to dancing their way to a Guinness World Record. Every year...
Since cellists spend so much of their time sitting while playing cello, why not make that time comfortable at the very least? Having the...
Whether you're looking for a beginner cello for a student or yourself, you've come to the right place. Finding a beginner cello can be...