Beethoven's 5th Symphony is one of the most well-known pieces of music ever composed. In fact, if you ask anyone to hum a melody...
Robots have been able to accomplish a lot of things from assembling cars to dancing their way to a Guinness World Record. Every year...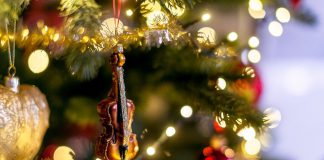 Need a gift for a favorite cello player? Finding the best cellist gifts for them can be tough, but don't fear! Whether you're looking...
Since buying a cello is an expensive investment, it's important to know what you need to buy. Besides the cello itself, there are a number...