Learning a musical instrument can be one of the most rewarding things you take. No matter what instrument you choose, there are always challenging...
Throughout time, music has influenced many cultures and the world itself as a form of self-expression and storytelling. But even more impressive are the...
The cello is without a doubt one of the most beautiful sounding instruments out there. It's very popular in modern music but holds a...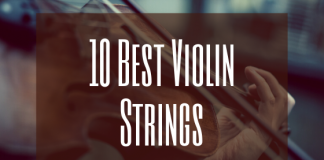 Buying violin strings may seem like a routine that you have to go through every six months to a year, but it doesn't have...