Record players with built-in speakers are a compact, convenient way to enjoy your record collection. Whether you have been a fan of vinyl for...
If you thought learning the violin was hard, try playing it while having brain surgery! One patient in London underwent brain surgery to have...
The violin is a vital instrument in any classical orchestra or ensemble. Like most instruments, the violin started acoustic, and remained such for many,...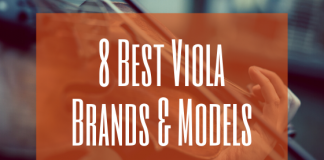 Buying a viola is an expensive endeavor so you want to make sure that you buy the right viola. You will want a viola...