Talking to whales may conjure up images of Dory in Finding Nemo trying to speak whale, but what if it were really possible? That's what...
American Grammy award winner violinist, Mr. Joshua David Bell once was quoted saying "When you play a violin piece, you are a storyteller, and...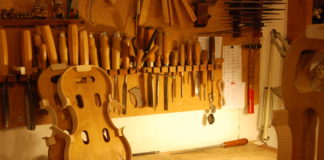 Making a violin is a time-consuming process that requires delicate craftsmanship and expert techniques. Even today, when many beginner violins are made in factories,...
Buying a double bass can be challenging. It is a high-priced item and there aren't many resources online to figure out what double bass...