From Bach's Cello Suites to Dvorak's Cello Concerto, the cello has without a doubt some of the most beautiful music ever written. Here is...
American Grammy award winner violinist, Mr. Joshua David Bell once was quoted saying "When you play a violin piece, you are a storyteller, and...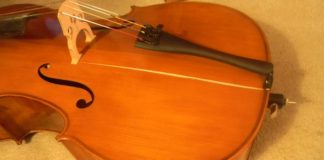 The cello is a big and bulky instrument, but it is just as delicate as a small violin, and so, it requires just as...
Finger guides are great for beginning violin players who haven't yet memorized note names or positions of notes on the violin. They tell beginners...