If you thought learning the violin was hard, try playing it while having brain surgery! One patient in London underwent brain surgery to have...
Johan Sebastian Bach is one of the best composers we have seen in the history of humankind. His music was precise, soulful, innovative, spiritual...
Choosing the best lightweight violin cases is one of the most crucial things that you should do as a violinist. You need a lightweight...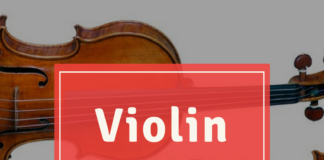 This centuries-old question about the difference between fiddle and violin is ever present, and it's safe to say that no one knows the answer...