Have you ever wished that you could build musical instruments from LEGOs? Youtuber WowBrickArt has now made it possible. With his homemade videos showing you...
Classical music is typically thought of as calming and romantic. You wouldn't expect to be headbanging at a symphony concert, but these pieces will...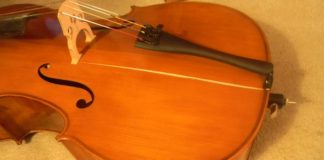 The cello is a big and bulky instrument, but it is just as delicate as a small violin, and so, it requires just as...
Our free cello tuner is the easy way to tune your cello on the go. Simply click "Play" on the note that you're trying...