Johan Sebastian Bach is one of the best composers we have seen in the history of humankind. His music was precise, soulful, innovative, spiritual...
Beethoven composed some of the best music of both the romantic and classical music periods. His works became immortal with 9 symphonies, 38 piano...
Whether you are a beginning violinist or a professional player, you might want to consider the brand of violin that you are going to...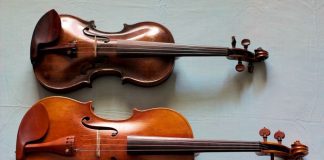 To most laypeople, the differences between the viola and violin are confusing. As a matter of fact, some would think that they are the...