Classical music is typically thought of as calming and romantic. You wouldn't expect to be headbanging at a symphony concert, but these pieces will...
From Bach's Cello Suites to Dvorak's Cello Concerto, the cello has without a doubt some of the most beautiful music ever written. Here is...
The violin has long been one of the most prominent musical instruments in use, and some would argue that this instrument is the third...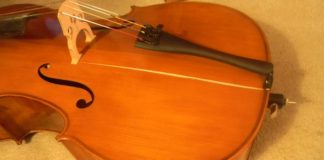 The cello is a big and bulky instrument, but it is just as delicate as a small violin, and so, it requires just as...