American Grammy award winner violinist, Mr. Joshua David Bell once was quoted saying "When you play a violin piece, you are a storyteller, and...
Have you ever considered that classical music and heavy metal could be combined? This is exactly what Apocalyptica does - A Finnish band that...
Since cellists spend so much of their time sitting while playing cello, why not make that time comfortable at the very least? Having the...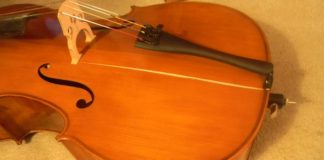 The cello is a big and bulky instrument, but it is just as delicate as a small violin, and so, it requires just as...