Beethoven composed some of the best music of both the romantic and classical music periods. His works became immortal with 9 symphonies, 38 piano...
From Bach's Cello Suites to Dvorak's Cello Concerto, the cello has without a doubt some of the most beautiful music ever written. Here is...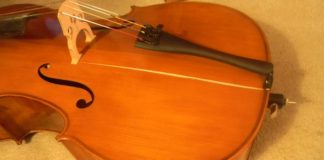 The cello is a big and bulky instrument, but it is just as delicate as a small violin, and so, it requires just as...
Since buying a cello is an expensive investment, it's important to know what you need to buy. Besides the cello itself, there are a number...