Beethoven composed some of the best music of both the romantic and classical music periods. His works became immortal with 9 symphonies, 38 piano...
Have you ever wondered what the best symphonies of all time are? We have, so we spent tens of hours listening various recordings of the...
Whether your kid came to you asking to play violin or you want your child to start playing the violin, we can all agree...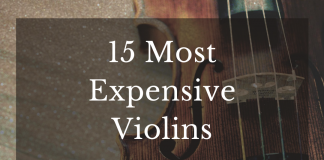 Dubbed as one of the most expressive instruments, the violin creates a lot of stories from its tone alone. But there are more stories...