Beethoven's 5th Symphony is one of the most well-known pieces of music ever composed. In fact, if you ask anyone to hum a melody...
Classical music is typically thought of as calming and romantic. You wouldn't expect to be headbanging at a symphony concert, but these pieces will...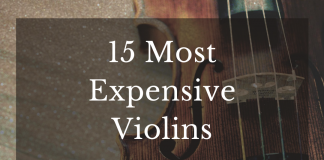 Dubbed as one of the most expressive instruments, the violin creates a lot of stories from its tone alone. But there are more stories...
The violin is a small and delicate instrument that can produce powerful and sentimental sounds. Apart from a few metallic pieces, the violin is...