Have you ever wished that you could build musical instruments from LEGOs? Youtuber WowBrickArt has now made it possible. With his homemade videos showing you...
Mozart was an absolute prodigy and an influential factor in classical music. He created music for every one like symphonies, opera, concertos or piano...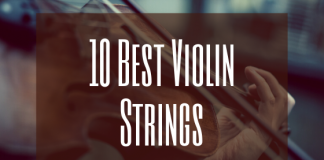 Buying the best violin strings that make your violin sing can be challenging since there are so many brands available.  In order to help...
Since cellists spend so much of their time sitting while playing cello, why not make that time comfortable at the very least? Having the...