American Grammy award winner violinist, Mr. Joshua David Bell once was quoted saying "When you play a violin piece, you are a storyteller, and...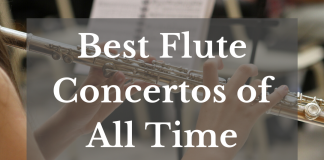 The flute is one of the oldest and most popular instruments that has been a part of orchestras for centuries. They are beautiful instruments...
Since buying a cello is an expensive investment, it's important to know what you need to buy. Besides the cello itself, there are a number...
In order make sound, a cello bow needs rosin. A good quality rosin can make your cello sound great. However, finding the best cello...