Robots have been able to accomplish a lot of things from assembling cars to dancing their way to a Guinness World Record. Every year...
Have you ever considered that classical music and heavy metal could be combined? This is exactly what Apocalyptica does - A Finnish band that...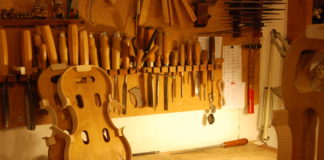 Making a violin is a time-consuming process that requires delicate craftsmanship and expert techniques. Even today, when many beginner violins are made in factories,...
There are a number of violin accessories that you can buy to improve your playing experience, sound quality, and enjoyment. Some are necessary to...
Dubbed as one of the most expressive instruments, the violin creates a lot of stories from its tone alone. But there are more stories...