If you, like many listeners around the world, are a fan of the rich, classic sound of vinyl records, your speakers are one of...
For more than two centuries, Antonio Stradivari remains the greatest violin maker of all time. Many Stradivarius violins sell for millions of dollars these...
Violas have always been the butt of viola jokes since first violins came into existence. According to WikiPedia, "The viola jokes are thought to...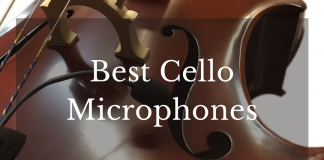 If you play classical cello, you want your music to be heard whenever and wherever you are performing. Cello microphones can help amplify your...