Have you ever wondered what the best symphonies of all time are? We have, so we spent tens of hours listening various recordings of the...
Vivaldi's Four Seasons is a very popular classical music piece that was composed by Vivaldi in 1725. Originally written for solo violin accompanied by...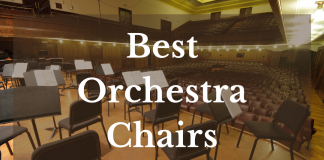 Finding the perfect orchestra chair is challenging. Some are uncomfortable, others too expensive. We've tried to make it easier to find the perfect orchestra...
Cecilio is a brand that continuously creates quality musical instruments for beginners and enthusiasts. They are our favorite overall cello brand, but they also...