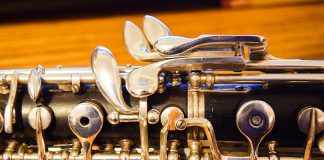 The oboe is a beautiful solo instrument that features in many symphonies as well as concertos. We've collected the ten best oboe concertos into...
Music can change lives and thankfully there are music quotes that capture how music has affected everyone from Einstein to Taylor Swift. Find our...
Violins are very delicate instruments that can get scratched or broken very easily due to their size. Despite how careful you may be with...
Need a gift for a favorite violin player? Finding the best violinist gifts for them can be tough, but don't fear! Whether you're looking...
Dubbed as one of the most expressive instruments, the violin creates a lot of stories from its tone alone. But there are more stories...