From Bach's Cello Suites to Dvorak's Cello Concerto, the cello has without a doubt some of the most beautiful music ever written. Here is...
The violin has long been one of the most prominent musical instruments in use, and some would argue that this instrument is the third...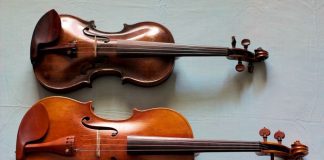 To most laypeople, the differences between the viola and violin are confusing. As a matter of fact, some would think that they are the...
American Grammy award winner violinist, Mr. Joshua David Bell once was quoted saying "When you play a violin piece, you are a storyteller, and...
Dubbed as one of the most expressive instruments, the violin creates a lot of stories from its tone alone. But there are more stories...