Even if you're asking yourself right now, "What is the Circle of Fifths?" it's probably come into your life before - maybe without you...
American Grammy award winner violinist, Mr. Joshua David Bell once was quoted saying "When you play a violin piece, you are a storyteller, and...
To you, playing violin is everything. The ability to perfect the concertos of the great composers or even craft your own music is priceless....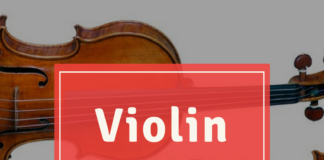 This centuries-old question about the difference between violin vs. fiddle is ever-present, and it's safe to say that no one knows the answer for...